Aspireship Launches Job Matching Platform For Client-Facing SaaS Roles
"Matchributes" help companies select candidates based on capability, instead of relying on specific experience at past jobs.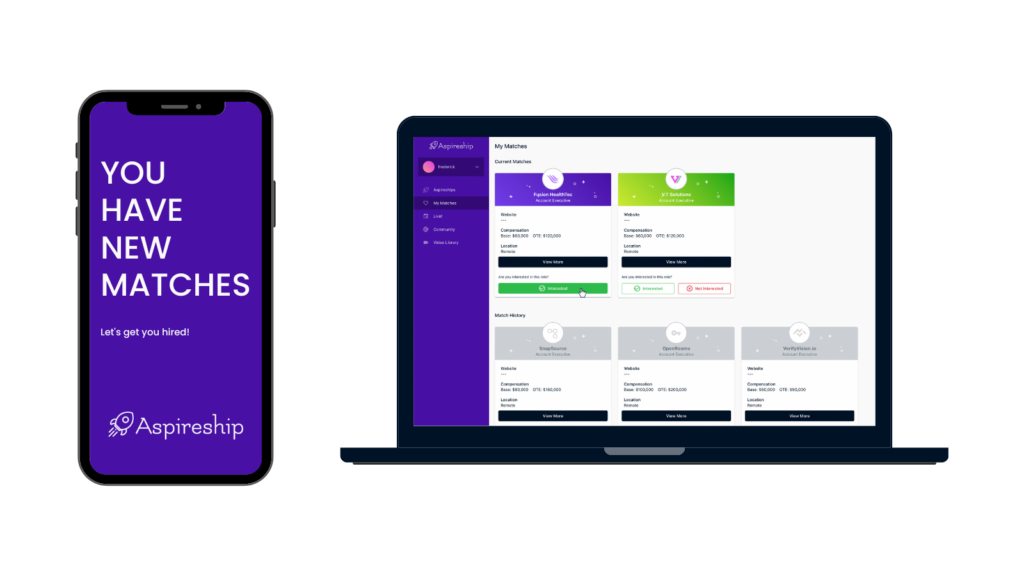 Today, we are excited to announce the launch of our new job matching platform for client-facing roles in the tech industry.
Similar in look and feel to popular dating apps, our platform enables candidates and companies to create video-based profiles to humanize the job search and screening process.
Candidates who have completed and passed Aspireship learning programs receive invitations to indicate their interest in open jobs that fit their capabilities, as well as their desired role and compensation.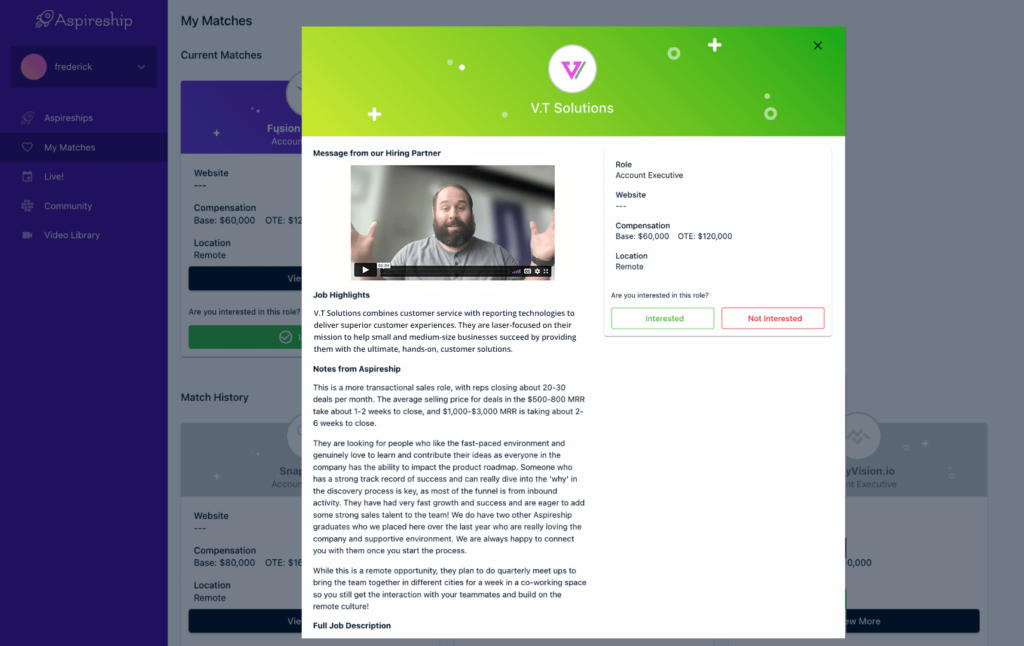 Candidate View
Employers in Aspireship's Talent Network design an ideal candidate profile using "matchributes," a set of indicators that determine a candidate's likelihood to succeed at a specific company in their desired role.
Employers are matched with candidates who are most likely to succeed in their open roles and have already indicated interest in their specific opportunity at the target compensation range.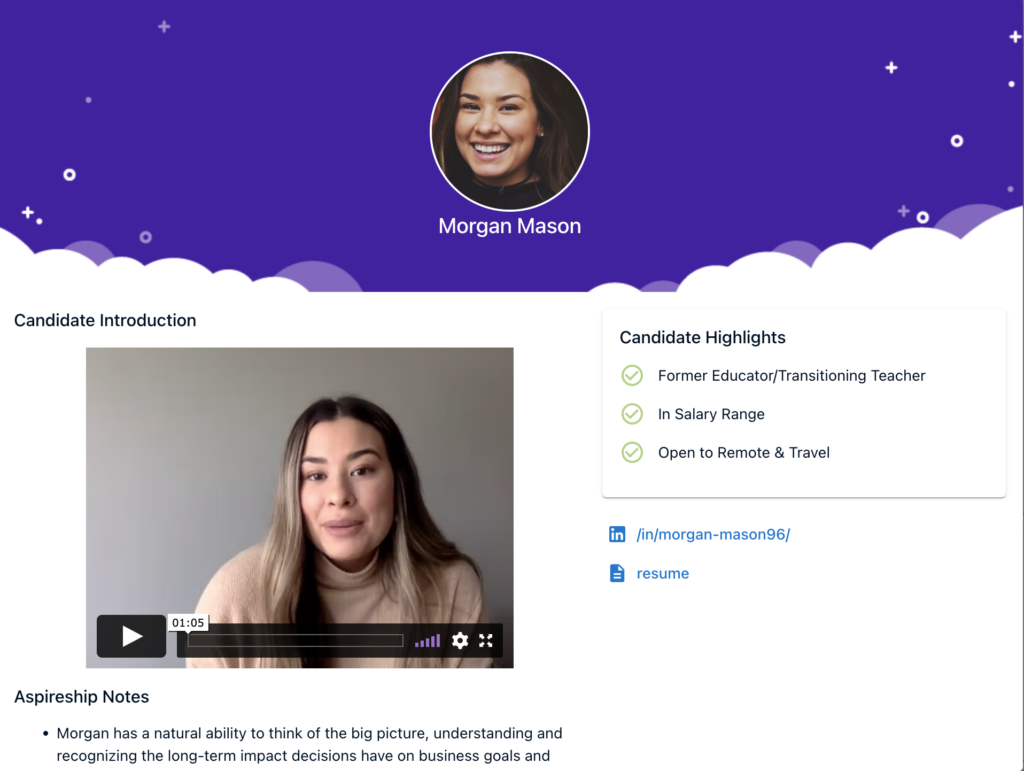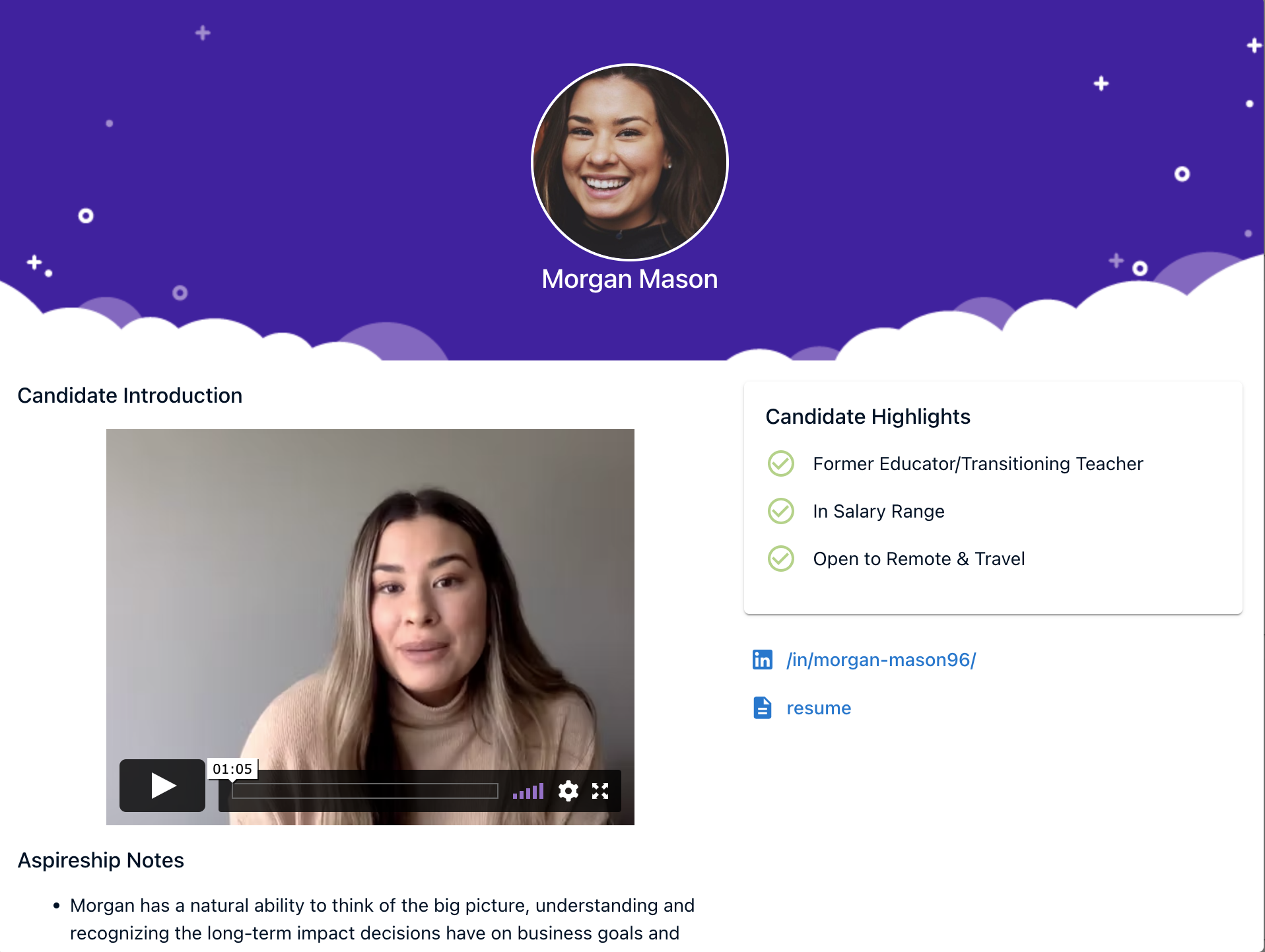 Over 150 employers have onboarded to the Aspireship Talent Network, and have reported a 92% retention rate across all hires made through the network.
"Aspireship has made it so easy for us to quickly hire exceptional talent in a competitive market," said Meghan Foulkes, VP of Sales at Moxiworks. "Our whole company is impressed with the quality of candidates we've onboarded through Aspireship."
Our new matching platform is currently available to graduates of Aspireship's learning programs and employers that have signed up as a hiring partner through the Aspireship Talent Network.
Are you ready to begin your journey in SaaS? Create your free Aspireship account and start learning today.