Level Up Your Customer Success Game
The Customer Success Intensive is a 12-18 week, on-demand customer success training program for current and aspiring CSMs. Learn advanced strategies to prevent churn, negotiate renewals, navigate API integrations and more.
Of interactive, on-demand curriculum, engaging interviews and hands on exercises.
We've designed the learning process to be completed in as little as 8-12 hours per week for 12-18 weeks.
Learn on your own schedule. Our curriculum is compatible across mobile & computer devices.
Earn a next-level Customer Success certification from Aspireship.
Expand your customer success skills to prepare for a new role or reach new heights at your current company.
Customer Health
APIs and Technical Integrations
Change Management
Negotiating Renewals
Utilizing the Tech Stack
And much more!
Watch Customer Success leader, Hayfa Aboukier, talk about how she built out the Customer Success function at Gusto.
Getting Customers Started
The Customer Lifecycle
Onboarding
Setting Expectations
Keeping Customers Engaged
Getting Customers to First Value
Proactive Engagement
Empowering Your Customers
Handling Difficult Situations
Identifying and Handling At-Risk Customers
Having Difficult Conversations
Building a Relationship with Sales
Identifying New Opportunities
Running a Customer Objectives Review
Expansion and Renewals
Setting Yourself Up for Success
How to become a top performer
Metrics & Terminology
Career Pathing
Onboarding role play
Difficult conversation role play
Where Sales and CS Collide
Sales Meets CS
Negotiating Renewals
Storytelling
Customer Kickoff Calls
Business Reviews
Guiding your customers through big changes
Customer health scoring
Churn deep dive
Thinking Like an Executive
Doubling Down on Customer Success
How CS Leaders Communicate CS Metrics to the Board
APIs & Technical Integrations
What's an API?
Navigating technical integrations
Life in Tech & Customer Success
Mental Health in CS
Customer Success Career Perspectives
Stock Options & Equity Education
Metrics
KPIs
Stock Options 101
Customer Success Platforms
Hubspot
Salesforce
Zendesk
Meet a Few of our Expert Contributors
Kristi is an award winning Customer Success Executive with experience in building, scaling and transforming Customer Success organizations. Currently, she is the Chief Customer Officer at ClientSuccess, a leading Customer Success Management solution. In addition, she is the Founder of Keeping CS Simple, a content experience, supporting the simplification of Customer Success for Executives, CS Leaders, CPSs and more.
Skip Miller is a leading sales trainer and President of M3Learning, a proactive sales management and sales training company. He's the author of bestselling books, including Selling Above and Below the Line and Proactive Selling.
Megan is an operator, a problem solver and a customer advocate who has a proven track record of building and leading teams that scale and succeed. She has experience working across early-stage startups and later-stage companies primarily focused on B2B account management, customer success, marketing, sales, customer service, and operations. Megan is currently the COO at Refine Labs.
For almost 15 years, Hayfa has built and scaled programs, people, and teams across the public sector and startups at companies ranging from Seed to Series E including Gusto, Opendoor and CampusLogic. Hayfa now a startup advisor and consultant, partnering with companies and leaders through customer success advising, business operations & strategy consulting and  leadership coaching.
Amy Volas is the Founder of Avenue Talent Partners, helping companies hire great sales leaders. Prior to ATP, Amy spent 20+ years in startups as a top enterprise seller, personally closing over $100M in sales.
Brian is an entrepreneurial spirited leader with more than 10 years of experience in developing and delivering high quality products and managed services in the SaaS and IaaS space. He is a thought-leader in the world of product development and customer success. Brian previously led Customer Success at Booker & Mindbody, and currently serves as Chief Strategy and Operations Officer at Stenson Tamaddon.
Get lifetime access to the Customer Success Intensive and more
Get lifetime access to 150+ hours of videos, quizzes and projects designed for aspiring, beginning or intermediate Customer Success professionals.
Your purchase includes Aspireship Unlimited, our lifetime membership that gets you unlimited access to our foundations programs, the Aspireship slack community, interview prep sessions and more. Already have Unlimited? Aspireship Unlimited members automatically get $180 off all Intensives.
If at first you don't succeed... We've got you. Retake the assessment up to 3 times, once every 30 days, until you pass.
Show off your achievement and stand out from the crowd. Passing the Customer Success Intensive earns you a Level 2 Customer Success certificate from Aspireship.
FAQs
Q: Should I take Customer Success Foundations before the Customer Success Intensive?
A: The Customer Success Intensive combines Customer Success Foundations with expanded curriculum into one advanced program. If you haven't already taken the foundations course, you can choose to jump right into the intensive and you'll get the best of both worlds. If you've already taken foundations, your progress will automatically carry over to the intensive to pick up where you left off.
Q: How do I know if this program is for me?
A: This program is about skills, not about job titles. If you want to advance your career in Customer Success and see topics listed that you'd like to learn more about, this is for you.
Q: Is there a way to get this program paid for by my current employer?
A: Absolutely. If you're currently employed and want to take part in this program at no cost to you or your employer, please reach out to [email protected] for guidance on how to introduce this opportunity to your company.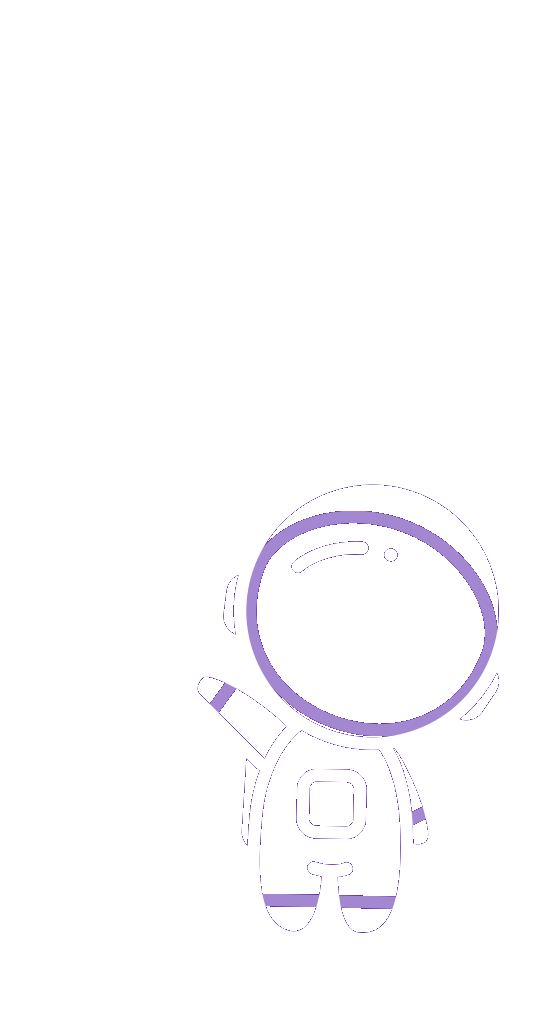 If you're serious about making the pivot into Customer Success or leveling up in your current Customer Success role, this program was made for you.