From Music Education to SaaS Sales: Avery's Aspireship Success Story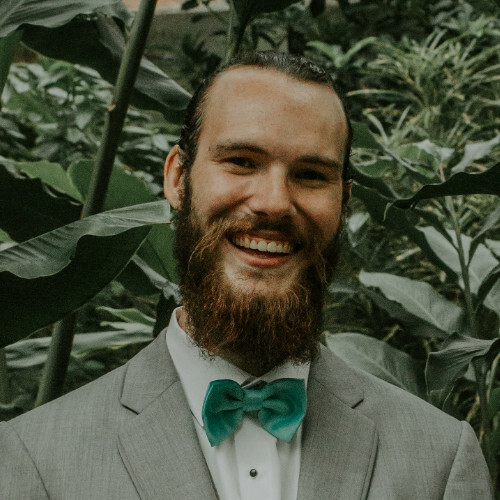 "How in the world did you go from music teacher to SaaS sales Account Executive for a software company specializing in the fitness industry?"
If we shadowed Aspireship 2021 grad Avery G. for a day, we'd imagine this question coming up quite often.
Those two job titles, Music teacher and Account Executive in SaaS sales, seem so vastly different! But if you start to drill down their core components, you will find some overlap.
Both SaaS sales development representatives (SDRs) and Account Executives (AEs) educate their customers…much like teachers educate their students.
(For more drastic career change inspiration, read this success story on Jack Denning, an extreme sports enthusiast with five years of experience in the food service industry who was hired as an SDR.)
A believer of ongoing education and professional development, Avery enrolled in Aspireship's SaaS Sales Foundations course in February of 2021 then graduated in March.
Upon graduating, our team guided Avery through the job placement process; he was able to interview with six different companies.
The best fit turned out to be an opportunity to work in a remote sales job for a wellness studio software solution. We talked to Avery about his career journey and the role Aspireship played in providing him with the training, reskilling and resources he needed to start an entire new career in SaaS sales.
So thankful to Aspireship. Really couldn't have asked for a more supportive team in my SaaS journey.
Some Background on Avery Leading Up To Aspireship
Aspireship: Prior to the Aspireship course, what was your background in SaaS/sales?
Avery: Prior to the course, I had no experience in SaaS sales. I came from an education background and had just recently begun working in a corporate environment.
Aspireship: How were you spending your time prior to finding the course?
Avery: I was doing some online reading and trying to network through LinkedIn.
Aspireship: What was your experience job seeking before Aspireship?
Avery: I was sending out as many applications as I could, and not hearing back from the majority of them. When I did hear from them, it was weeks or sometimes even months later.
Aspireship: How did you come across Aspireship?
Avery: My mother is an active member of Thursday Night Sales and she recommended the Aspireship course to me.
On Learning SaaS (Software as a Service) Sales
Aspireship: What surprised you the most about the course and content?
Avery: What surprised, and impressed me the most, about the course was how digestible the content was. SaaS Sales Foundations is packed in A LOT of valuable information, and the format made it very easy to understand, apply, and remember.  
Aspireship: What was your favorite take away from the course?
Avery: I really liked the concept that buyers follow a buying process, and that we need to align the selling process to that.
Want to see a sample class in action? View a clip on the Buy/Sell process on our SaaS sales foundations curriculum page.
Aspireship: How helpful was Aspireship's job placement?
Avery: Aspireship's job placement is fantastic. The process is the smoothest experience I've ever had looking for work. The staff provides fantastic feedback and advice and makes a typically awful experience enjoyable.
On Making Time for the 20-30 Hours of Content
Aspireship: How did you manage the completion of the course and assignments?
Avery: I did a little every day and I kept a notebook. I definitely recommend that you keep notes and watch lessons multiple times if you need to.
It's important to document what you hear from terminology to processes and more. Many of these terms and approaches will come full circle when it's time for you to complete your role play assessment. We recommend that you use your notes to elaborate on many of the concepts you have learned when engaging with your prospect in the role play projects and written assessments. These are the tips we recommend to help you pass the final assessment.
On Other Interests Outside of SaaS
Aspireship: Outside of work, what are 1-2 hobbies that you enjoy?
Avery: I enjoy spending time outdoors and listening/playing music
Aspireship: Is there anything else you'd like to share with us?
Avery: Aspireship's team went above and beyond to help me find a position that was a great fit with tons of potential for long-term success. I really can't express how grateful I am for them making this process as smooth and easy as possible.
Ready to sign up? Create your account here.