How does SaaS Sales Foundations work?
Complete 20 hours of on-demand, engaging SaaS sales training led by the leading voices, authors and experts in SaaS sales. We've designed the learning process to be completed in as little as 5 hours per week for 4 weeks or less, with the flexibility to learn at your own pace.
Flexible! Learn on your own schedule.
Immediate access the day you sign up!
Put your knowledge into practice with role-play simulations.
We teach you everything from understanding how buyers make a buying decision to SaaS terminology
Multi-channel prospecting
Qualifying leads,
Managing your pipeline
And becoming a top performer.
Here's a high level overview of what SaaS Sales Foundations covers....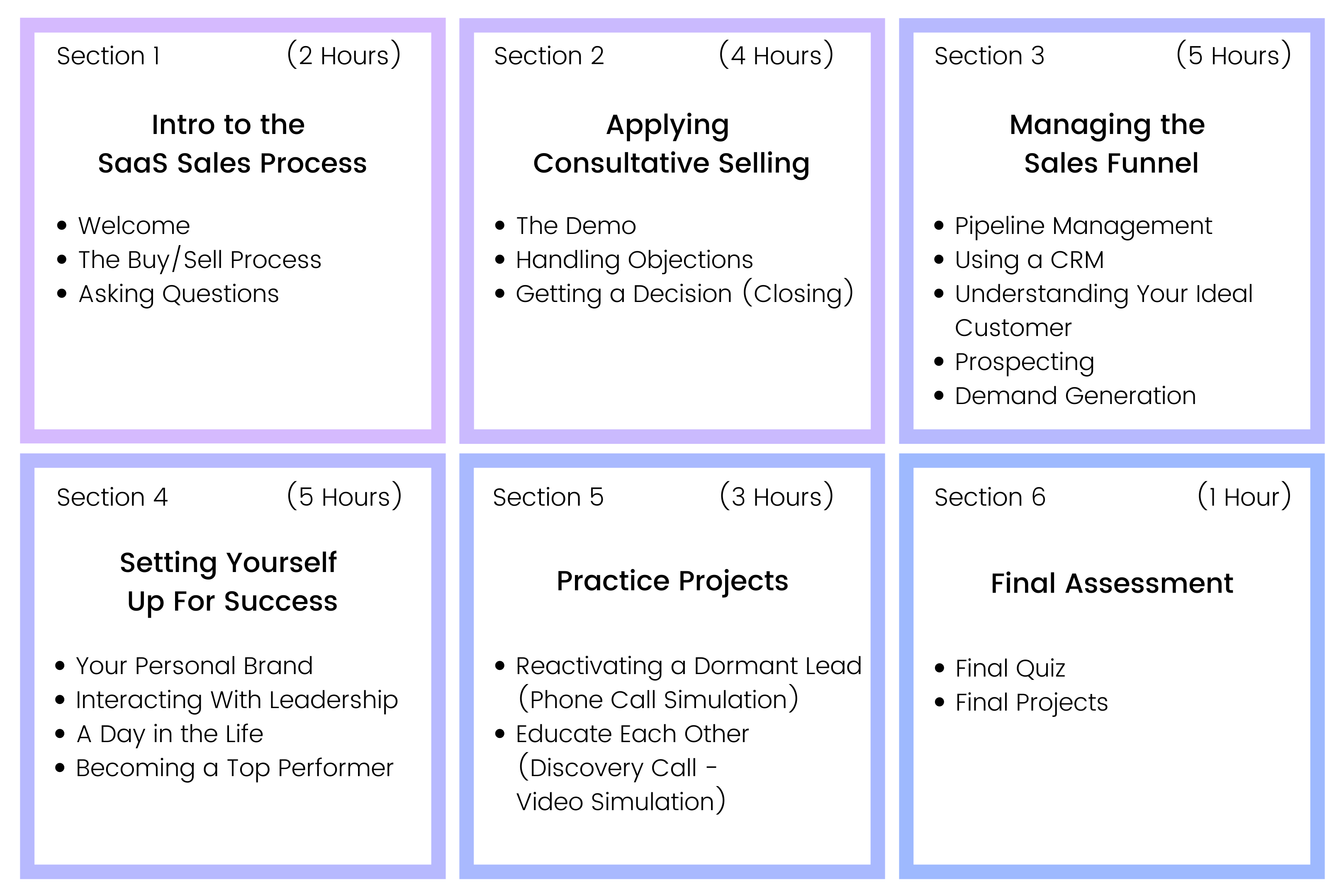 Meet Skip Miller, Author of the Best Selling books Outbounding, Proactive Selling and Selling Above and Below The Line and leading sales trainer for some of the tech industry's biggest names.
Bringing the SaaS industry's most influential sales professionals and trainers right to you!
Watch interactive discussions with sales leaders, industry experts and world renowned trainers. And practice your sales abilities through virtual job simulations.
You'll engage in objection handling, cold calling and closing through role plays and recorded assessments.
SaaS Sales Foundations is designed for all experience levels.
If you are new to SaaS sales, we can help you get hired! Say goodbye to hearing, "Your resume looks great but you don't have enough SaaS sales experience."

Current SaaS SDRs: Improve your performance

on the job and land an AE role faster!
Current SaaS AEs: Sharpen your skills and stay up to date on the latest trends in SaaS.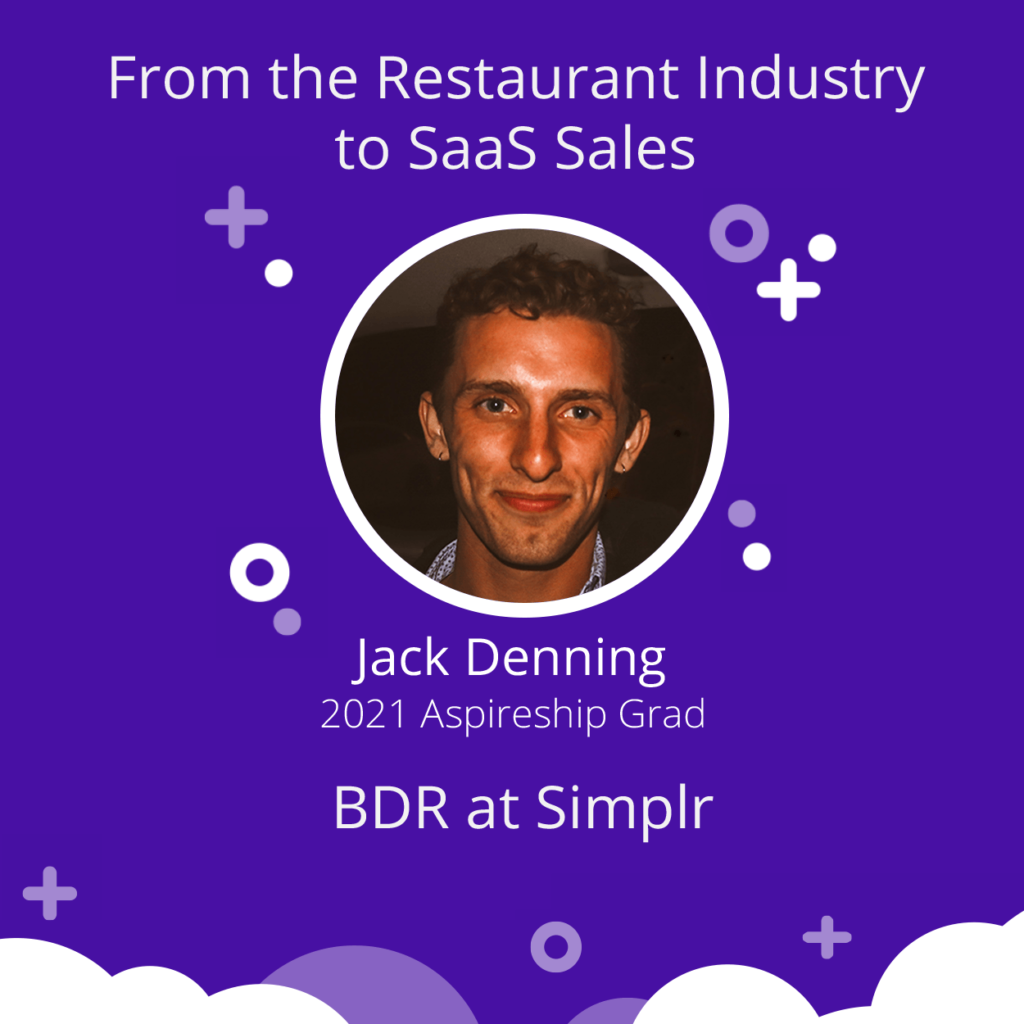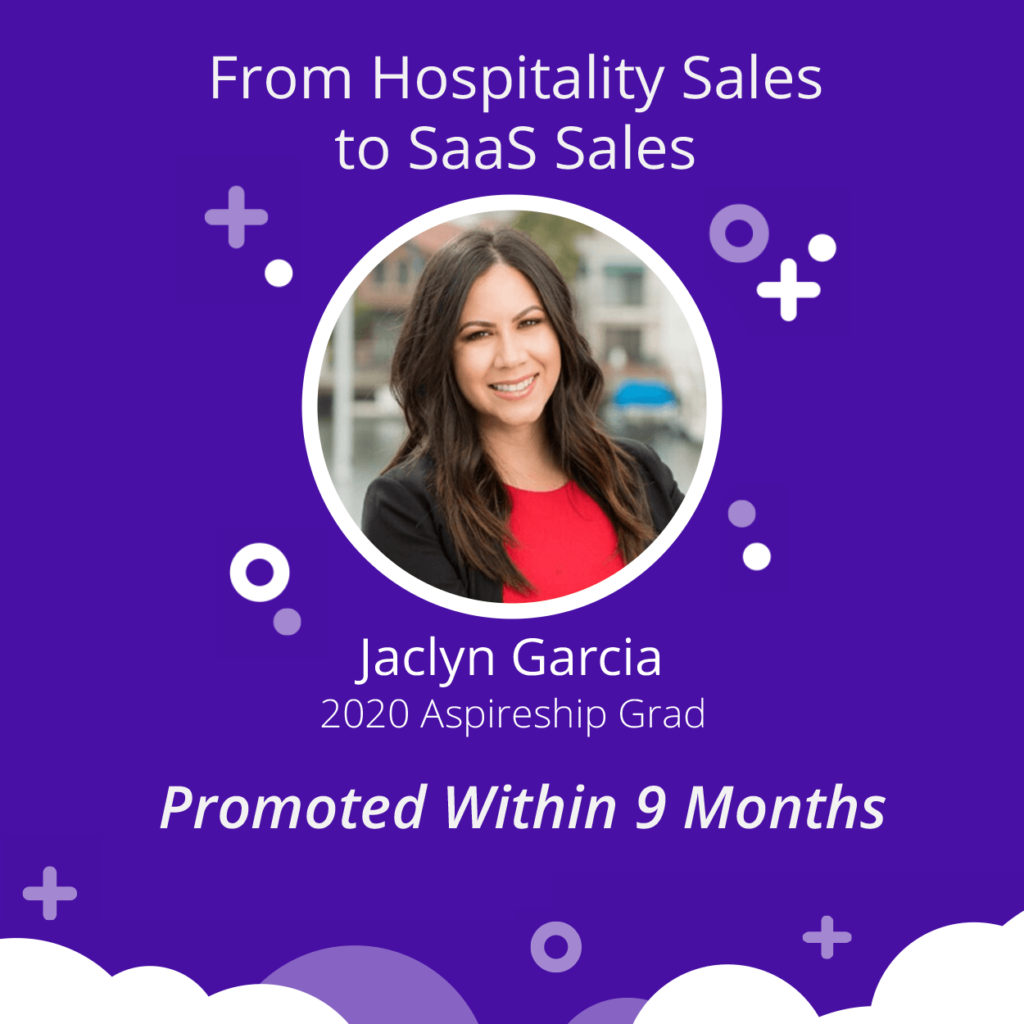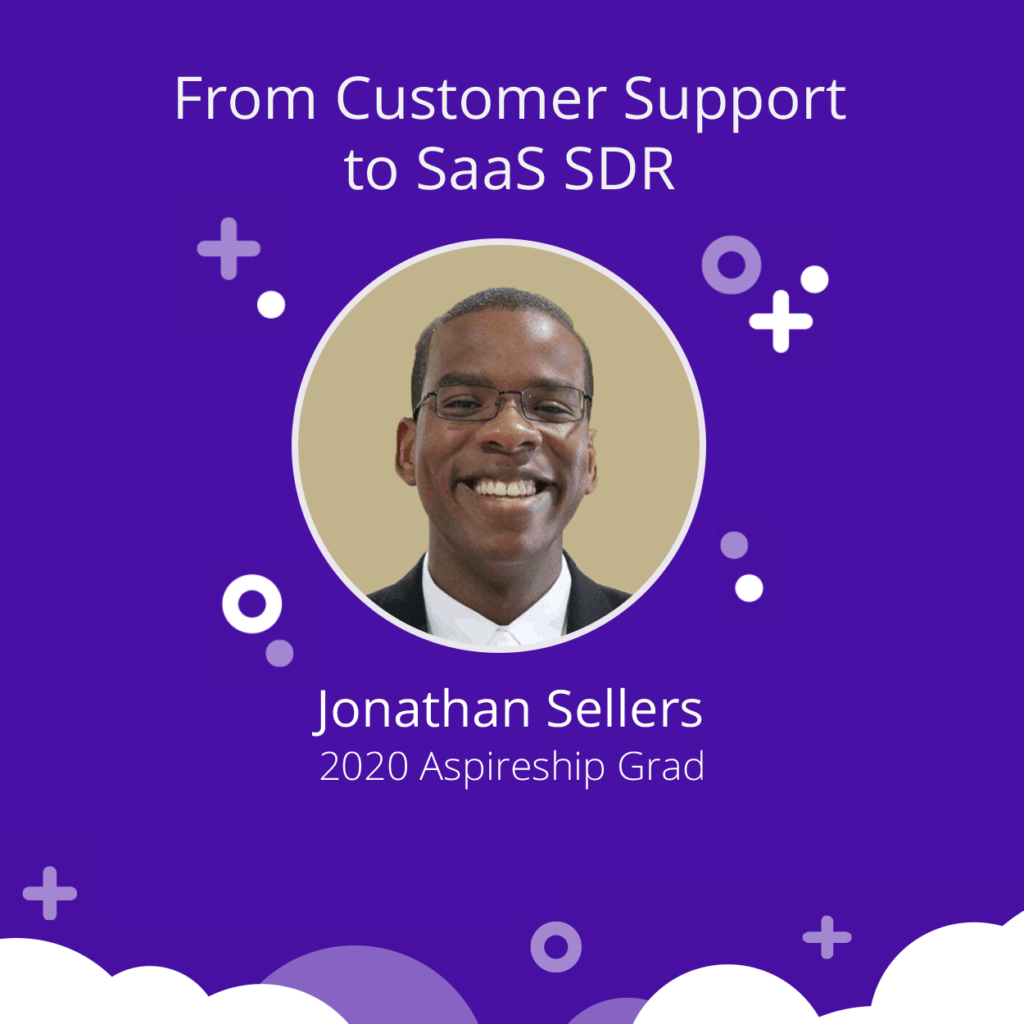 Final Details Before You Start
Support to ensure you finish!
Throughout your time learning, our Candidate Experience team is behind the scenes monitoring your progress and available to answer any questions you may have about the material. Our mission is to help you finish what you start and land a new role in SaaS sales.
Do I have to finish in 4 weeks?
We understand that all schedules and learning styles are unique. For this reason, we provide free 30-day access for those who are prepared to commit to hitting the ground running now, but also have an optional membership, Aspireship Pro, which gives you ongoing access to SaaS Sales Foundations  and the Aspireship Video Library, filled with 50+ hours of additional content from Aspireship Live! and beyond
Why do I need to take a course before I land a job in SaaS?
In SaaS specifically, you need to understand the most common business models, terminology and industry best practices to maximize your chances of landing a new role and succeeding on the job. Aspireship is the fastest and most effective path to bridge the gap and get you hired. 
What happens after I finish SaaS Sales Foundations?
Upon completion of your coursework and projects, your assessment will be graded. If you receive a passing score, you will be notified of your admittance into the Aspireship Talent Network, where we proactively help you get hired by great SaaS companies that partner with Aspireship to hire SaaS Sales Foundations graduates. Learn more about how we help you get hired.






Ready to start? Sign up here.