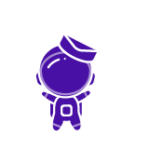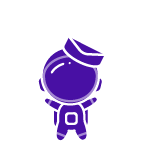 Welcome to the Aspireship Graduate Network!
Take a look at the video below from Katelyn, our Manager of Candidate Experience for some information on what to expect and next steps as an Aspireship graduate
Use our calendar link below to schedule your graduate call
On this call, we will discuss in more detail what you can expect from us and our hiring network, as well as share some tips as you are applying on your own
Resume (ideally in PDF format)
LinkedIn profile URL -

make sure your Headline is compelling and your About and Experience section is filled out

Headshot
Click here to record your pitch video - your pitch should be fairly short and sweet (~1 minute long) and start off with a brief intro about who you are, but make sure your focus is primarily around what skills and strengths you bring to the table from your previous roles that would make you successful in the role you are targeting. It is very important to showcase your energy, personality and be engaging! Be your natural and authentic self - you should not be reading from a script.
3-4 bullet points about yourself - these are intended to highlight your hard and soft skills, the qualities/attributes/strengths you bring to the table and any accomplishments that will help you stand out

outside of your resume

. You can include a fun fact, favorite hobby, special talent or anything else that showcases who you are outside of your professional life Here is an example:

John is a creative thinker and problem-solver who enjoys finding solutions to complex business and human problems. He is very eager to break into SaaS sales to continue developing his relationship building skills, along with his desire to always be continuously learning and being challenged. He believes that growth comes from stepping out of your comfort zone.

He is very personable with high energy and enthusiasm in the workplace to help create positive relationships with customers and team members, as well as a great team player willing to wear multiple hats in order to reach company targets and goals.

John also happens to be a runner enthusiast - he has finished three marathons and is a naturally competitive person in both his personal and professional life. He is excited to utilize his competitiveness in a sales environment and consistently crush his goals!
Connect with our team on LinkedIn!
Join the Slack Communities 
Stay tuned for our monthly graduate newsletter 
Keep us posted on your search– if you land interviews, roles, etc.
If interested in individual 1:1 coaching, you can book directly with our team (click here to book!)