Find Your Next Job on Aspireship
Get matched with companies hiring for sales, customer success or revenue operations roles across the U.S.
Companies post jobs on Aspireship to find candidates with the right skills, not just the right resume.
Creating a match profile takes just a few minutes and receiving matches to potential job opportunities on Aspireship is absolutely free.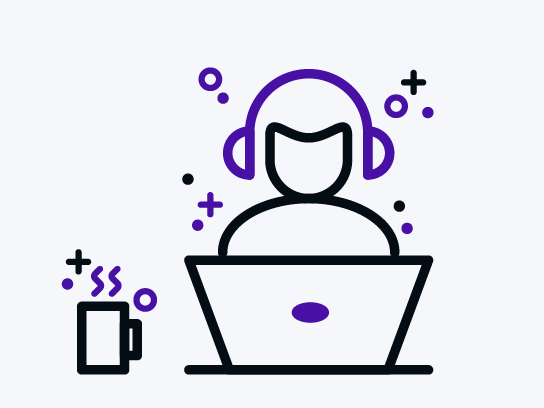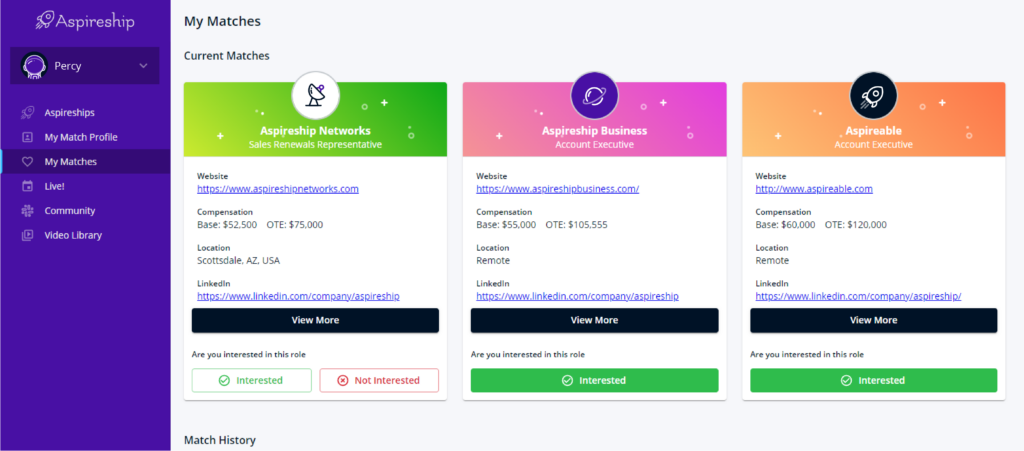 Receive curated job matches
Stop wasting time on spray and pray applications. Aspireship automatically delivers matching roles based on your preferences, and filters out the rest.
No more endless scrolling through job boards. See the company, location requirements and compensation up front to find your perfect match.
Show hiring managers what you're capable of accomplishing
You're more than a resume. Record introductory videos, build project portfolios and more through Aspireship's Skills-Based Talent Marketplace.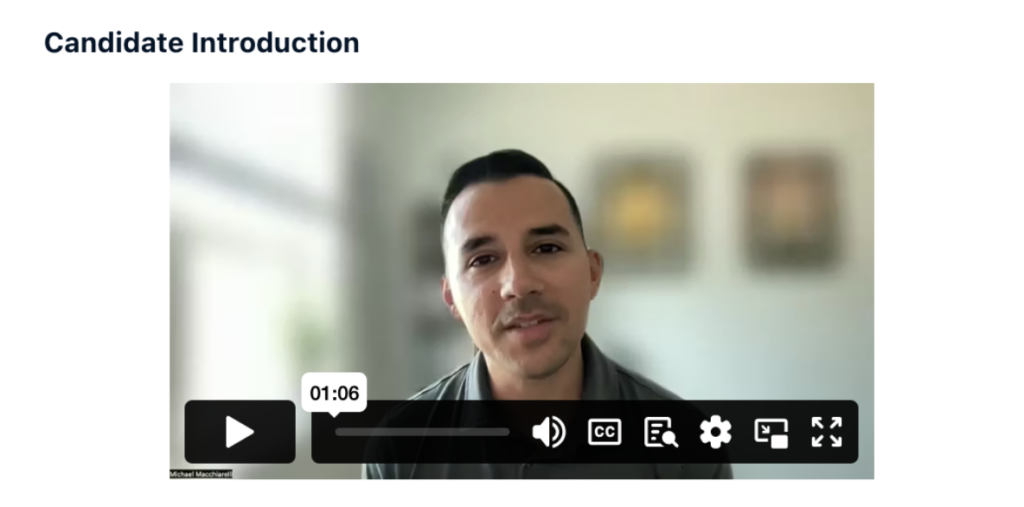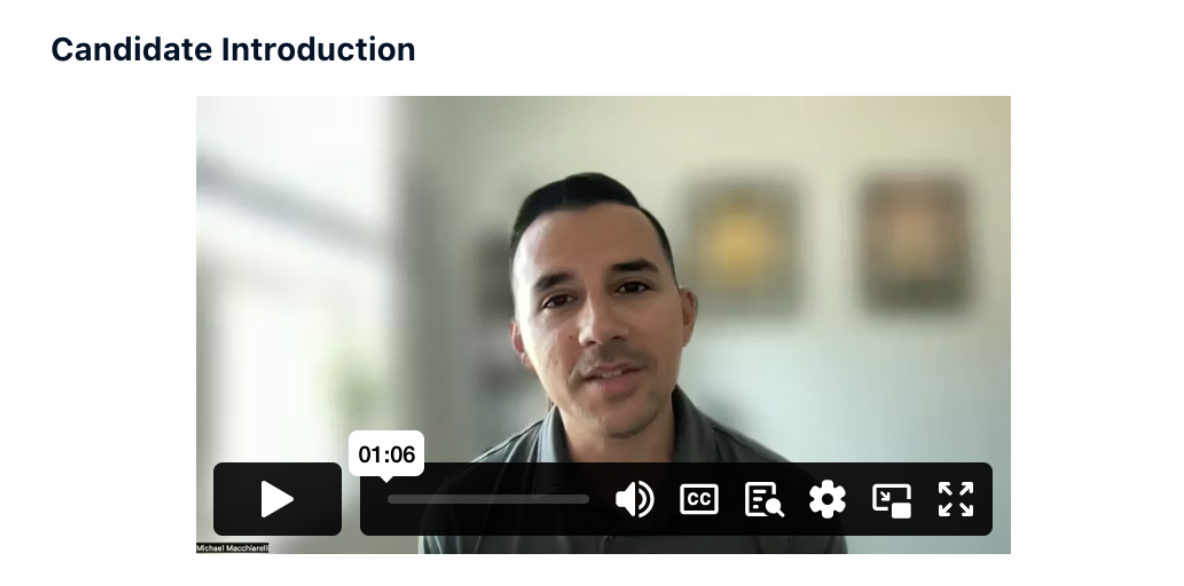 Join thousands who are advancing their career on Aspireship
"What can often be a perplexing and anxiety ridden hiring journey was made simple and smooth, with an emphasis on finding a position that was a perfect fit for me."
- Sonseray R.
"Since joining Aspireship, tweaking my resume and connecting with CS experts on LinkedIn, I am looking at an 80% increase in base pay and 105% increase in overall compensation. If I can do it, you surely can too."
- Tripp H.
"Before Aspireship, I had applied to 53 jobs. As soon as I found Aspireship and took one of the training programs, I accepted a new role in less than 60 days! For anyone currently job seeking, I can't recommend this enough."
"A lot of the challenge is getting past the HR software that weeds out your application. It means if the keywords the company chose for the position are not in your resume, you never get the chance to show what you can do. That's where Aspireship really shines."
- Kevin A.
Aspireship was built to help people transform their lives through learning and opportunity. Whether you're transitioning careers, shifting industries and simply looking to level up on your current career track, Aspireship can help you.