Can't Find Anyone To Fill Your Sales Role?  Maybe It's You…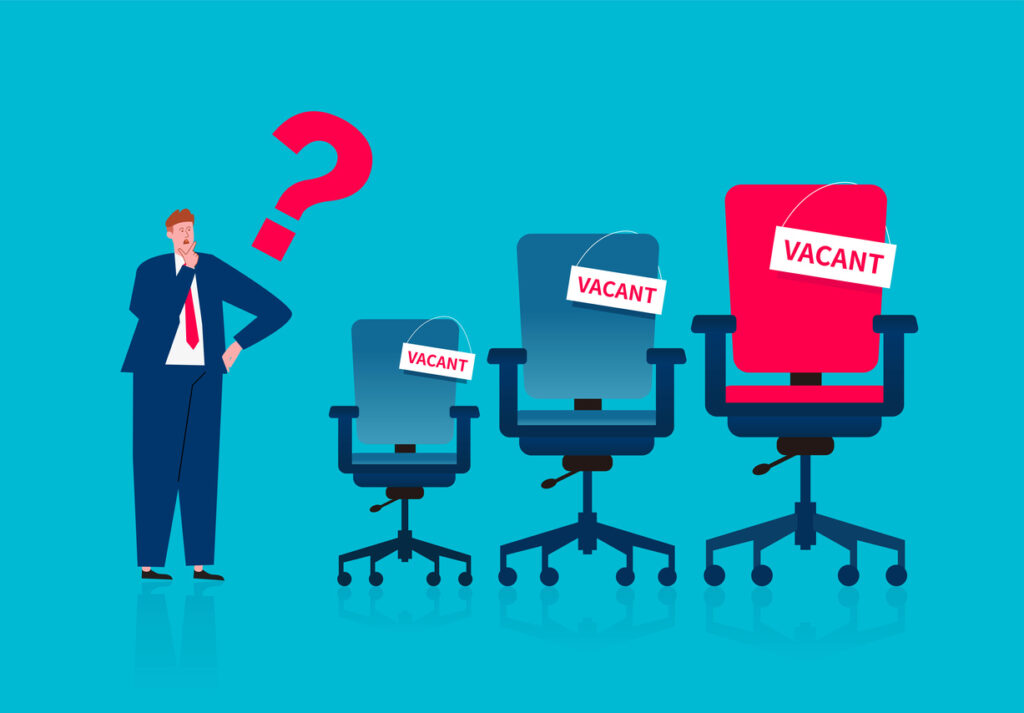 Or more accurately…your hiring process.
Back in the day, I worked for a culturally-rich, high-growth tech company that had a consistent, robust flow of inbound applicants for our sales roles. EVERYONE wanted to work there. We had so many applicants, in fact, that we created a process to weed out candidates.
The gauntlet.
In case you haven't realized this yet…this is not the environment most companies are in today. Nowadays, candidates who are looking for great companies to work for have many options. While this is not necessarily a new idea that recruiters have to… ahem…RECRUIT top talent, the tight talent market is dictating that the hiring processes we are putting candidates through must be overhauled as well.
1. Practice What You Preach
What we SAY is less important than what we DO. How we take candidates through our hiring process is no exception.
You say hiring is the most important thing to you, yet you have ZERO time on your calendar allotted for interviews so the hiring process is exponentially longer than necessary. You say that understanding who the candidates are based on their holistic profile is critical, but only ask them questions about their resume. You say that hiring to your core values is a key component to your entire cultural experience, yet never test for them or even discuss your values through the process.
Consider your actions, not just your words in the hiring process.
2. Emulate The Role
This is extremely important. While you are evaluating the candidate, the candidate is evaluating not only the company and your leadership, but the role itself. You may have an incredible individual who has a fantastic personality, but will hate the job once they're in the seat.
Create a project that allows them to feel the role. This project can build confidence that this specific work will give them energy in their day to day and get them even more excited about the opportunity in front of them. If you're hiring a trainer, for instance, have them train a few of your managers on something they're very familiar with. If it's a SDR role, have them research and write a cold email for a company you would target. Give clear instructions and firm deadlines.
And consider timing this project near the beginning of your hiring process – no sense in having candidates meet with team members if they are unsuccessful in the work itself.
3. Tick Tock Tick Tock
There's no exact or perfect time frame for how long a hiring process should take. For entry-level roles, however, any process longer than two weeks puts the hire at risk. You should be able to take the candidate through a multi-step process, with no more than a day or two in between steps to keep them enthusiastic about your opportunity.
4. Do What You Say You'll Do
If you set expectations, meet or exceed them. EVERY TIME. The hiring experience is the first indicator of how it will feel to work with the company. When scheduled interviews get moved last minute, or hiring leaders fail to show up on time or at all (this happens WAY too often) it speaks volumes to the candidate. When you say you'll have a decision by Friday, close of business, you need to communicate by Friday, close of business. Period.
We're all managing conflicting priorities. We're all VERY busy driving revenue.
Being mindful of your hiring process and adhering to these best practices will help you be the best in class which will massively impact your bottom line.