Do something today that will impact your career forever.
INTRODUCING ASPIRESHIP UNLIMITED.
Now with one simple click, you can invest in yourself and an evergreen growth plan. Get full access to Customer Success Foundations, SaaS Sales Foundations, live interview prep sessions, peer support, tech tools and free access to future Aspireships for career advancement for a one-time investment of $180 that's fully refundable if you choose a job through the Aspireship Talent Network.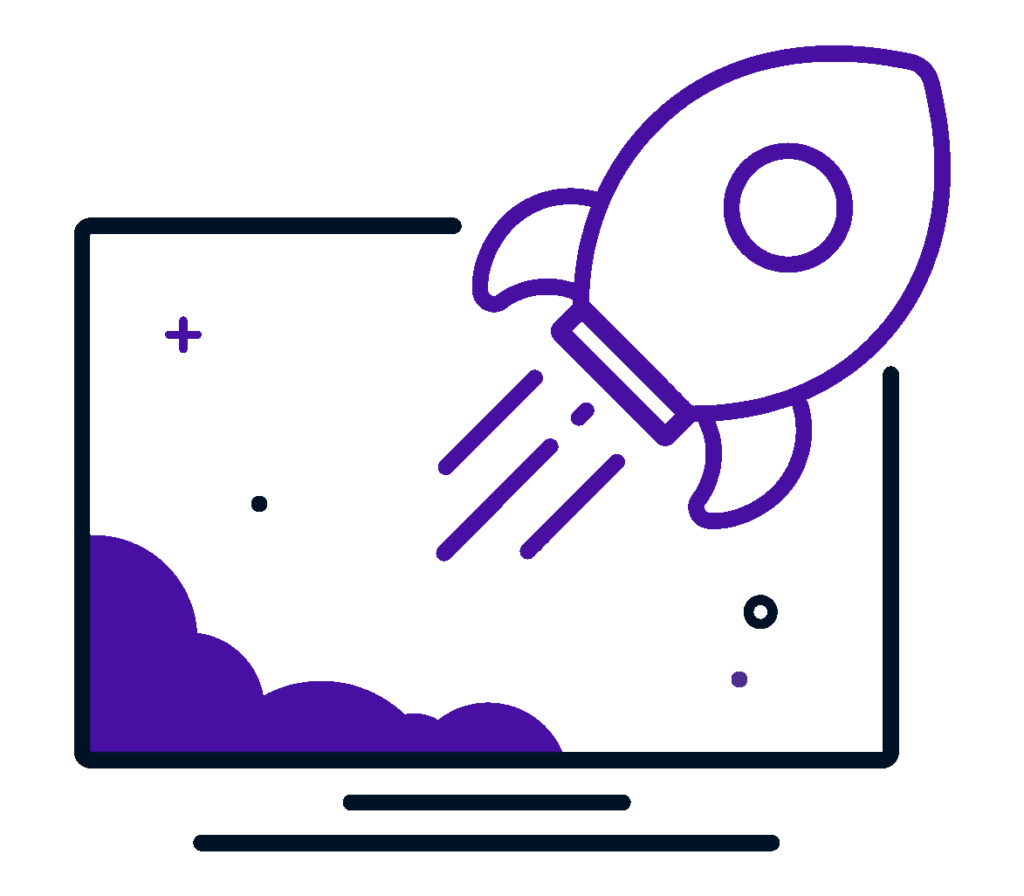 Always have the tools you need as you go from newbie to next level, SDR to AE, onboarding specialist to customer success manager, individual contributor to leader, and wherever else your SaaS career takes you.
Unlimited unlocks lifetime access to the Customer Success and SaaS Sales Foundations Aspireships and future Aspireships we'll be developing to help you continue advancing as your career progresses.
Every interview is an opportunity, but are you ready? Unlimited gives you access to live group interview prep sessions to help you put your best foot forward in upcoming interviews.
Previously only available to grads, Unlimited now provides you with networking, support and encouragement from the Aspireship Slack community. Connect with grads, our team and other unlimited members.
Exclusive, free, bonus access to SaaS sales tools that all the top reps use. Improve your email effectiveness with 3 free months of email writing coach Lavender and BombBomb for video prospecting.
If at first you don't succeed... We've got you. Unlimited provides you with the ability to take your specific final assessment up to 3 times.
Want a certificate? It's included with Unlimited. As a member, you'll get your very own industry recognized certificate of completion upon passing your Foundations courses.



Access the largest video training portal for SaaS professionals.
Get a front row seat to the most valuable advice in SaaS. Our training covers everything from creative prospecting to pipeline management, presentation skills mindset and more! Plus, we add 2-3 new sessions every single month. 
Learn even more from Skip Miller!
Gain insights on RevOps and other aspects of SaaS.
We cover deal sizes of all kinds! "Selling to SMB's With Scott Leese."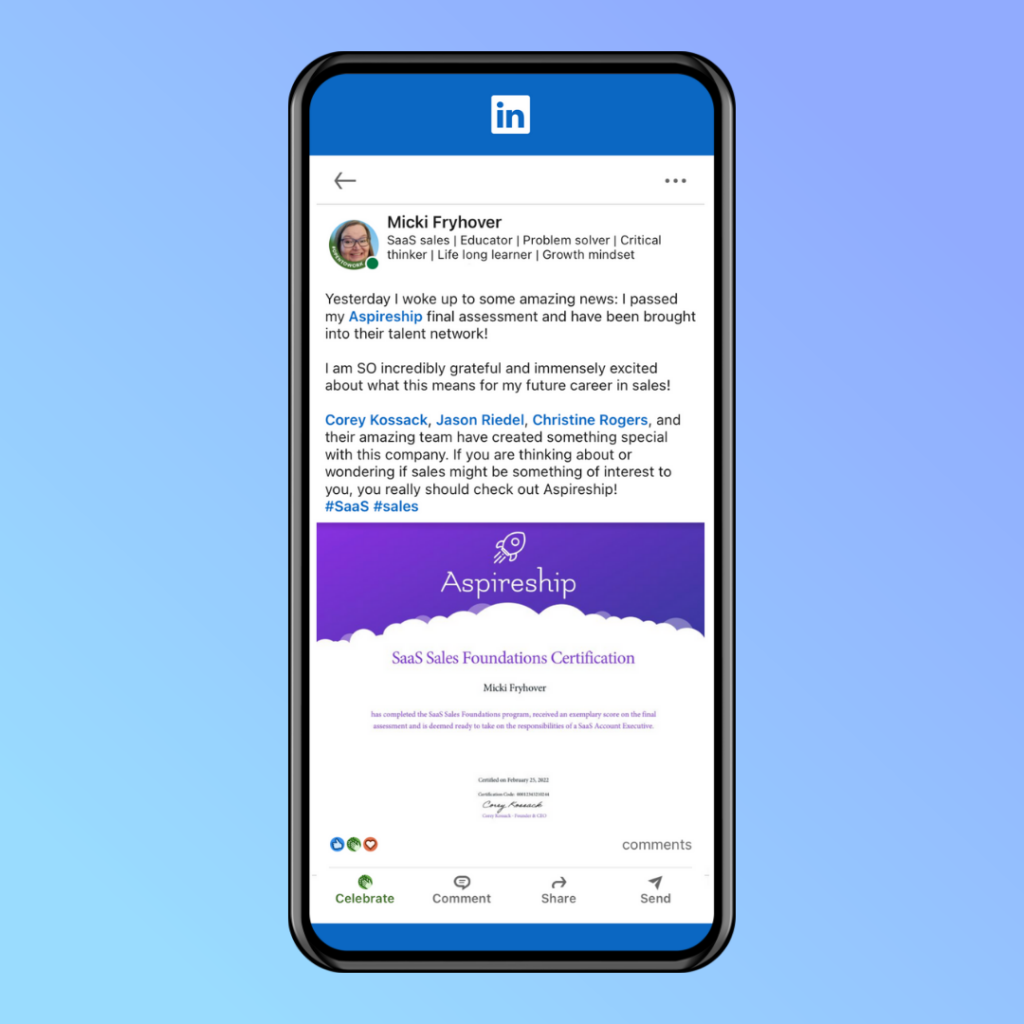 Share Your Industry Recognized Certificate As Soon As You Receive It
It's not official until it's LinkedIn official.
Upon passing, Aspireship Unlimited members get their very own Customer Success Foundations or SaaS Sales Foundations, industry-recognized certificate!
Show it off on LinkedIn, add it to your resume, or hang it on your wall!
What People Say About Aspireship Unlimited
Josh W.
From Recruiting to SaaS Sales
"Aspireship made it easy to get in front of companies, tell my story, and show my value. They help companies to understand your worth and why they should consider you."
Kyle C.
From Hospitality to SaaS Sales

"From the first moment I was introduced to Aspireship, I asked myself if it was too good to be true. After going through the program, I now keep asking myself 'How did I get so fortunate to be turned onto something this incredible?"
Grace M.

From Healthcare to SaaS Sales
"Everything from the curriculum to the recruiting was top notch! They helped me gain knowledge that made me feel confident entering the SaaS world and provided the resources to nail my interviews."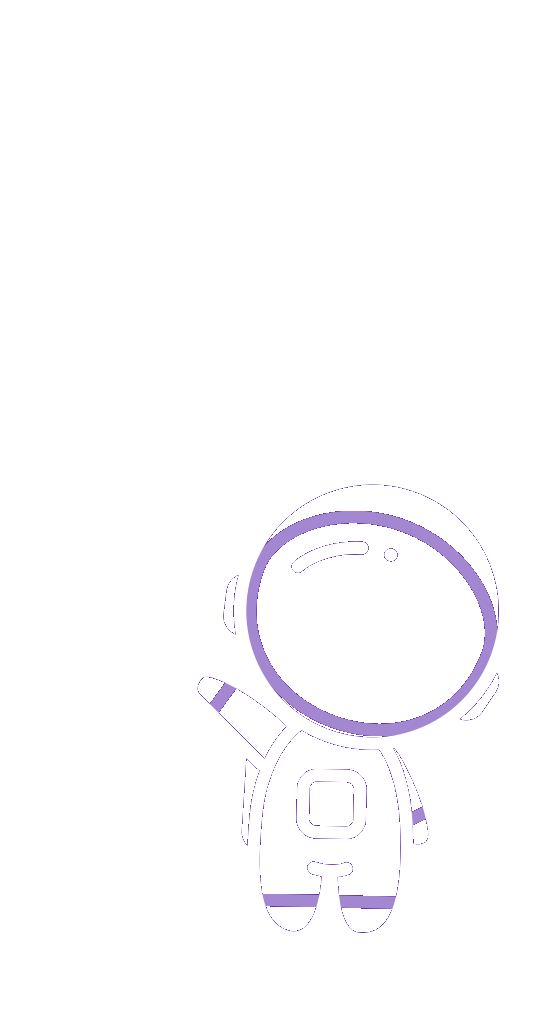 If you're serious about making the pivot into SaaS or leveling up in your current role, Unlimited is the answer.
We know what you're thinking. "That's it? $180 for lifetime access? Like "lifetime" lifetime?" Yes, we mean it. From now until eternity