Aspireship Named G2 Leader In Spring 2022 Report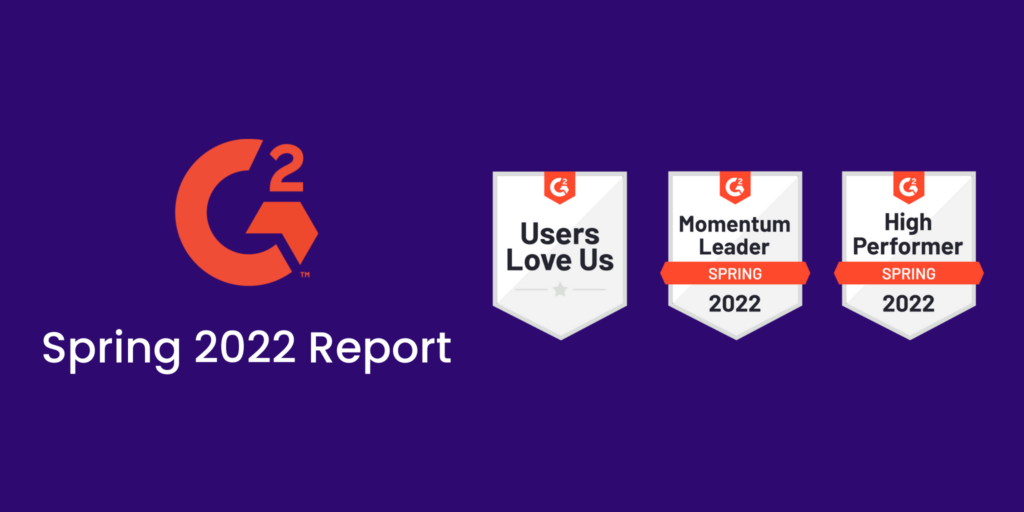 Today, we are thrilled to announce that the reviews are in and Aspireship has been awarded five award badges in G2's Spring 2022 Report.
G2 is the world's largest tech marketplace and review platform, and has become a trusted source to help businesses make informed decisions regarding their software needs in this ever changing digital world. From project management to accounting, G2 has reviews to help businesses find the right software to suit their needs.
Aspireship has been recognized with the following awards:
High Performer, eLearning Content, Rated #1 for Likelihood to recommend
High Performer, Sales Training and Onboarding, Rated #1 for Instructor Led Training and Assessments
High Performer, Small-Business Sales Training and Onboarding, Rated #1 for Price and Support
Momentum Leader, eLearning Content
Momentum Leader, Sales Training and Onboarding
Momentum leaders are recognized based on several factors including G2's satisfaction algorithm.
As of Spring 2022, we have also been added to the Recruitment Automation category where our dedicated hiring partners have been candid about their experience utilizing Aspireship to provide them with a diverse, robust pipeline of SaaS sales talent for hire.
"I love the whole concept of Aspireship. They are a great recruiting partner. We've had a great experience with all of those hired as a result of our partnership with the team at Aspireship."

– Jeremy S, read his full review here.
On behalf of our team, we'd like to thank all of the Aspireship community members & partners who have graciously taken the time to write such detailed and thoughtful reviews. We are honored to have been able to work with so many excellent SaaS companies and individuals.
To visit Aspireship's G2 profile and hear more about our customer's experience across SaaS sales training, and recruiting for SaaS sales talent, click here.
Like this article? You can also read about our recent recognition as a top tech sales training and bootcamp by CourseReport.com.