Corey's Hosting An AMA: Here's The What And Where
Corey Kossack is hosting an Ask Me Anything on Reddit to help career changers navigate their career journeys, questions and hardships.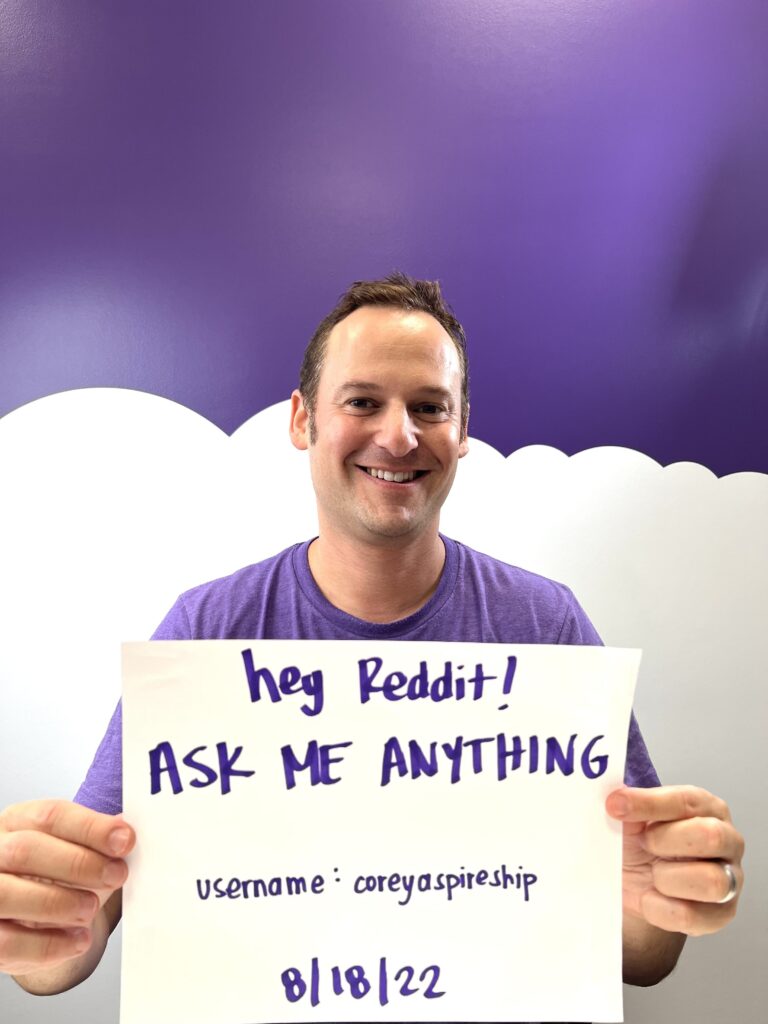 A Note from Our CEO and Founder, Corey Kossack:
This October will mark three years since we first launched Aspireship. During that time, I have interacted with our candidates by way of Linkedin, our announcement posts, and our member community.
To date, we've helped 20,000 people learn the skills they need for both customer success and sales roles in SaaS. And a question we often ask ourselves as a team is, "how can we help more people?"
This Thursday, 8/18/22, I am hosting a Reddit AMA to do just that. Many job seekers utilize Reddit forums to ask questions around transferable skills, moving from one industry to another and expected compensation.
Within a matter of days of the pandemic, hundreds of thousands of people started reimagining what was possible for them at work: career advancement, location independence, acquiring new skills and more.
If you're in the midst of a career transition, or know someone who is, and are looking to better understand your transferable skills, career pathways in tech or what hiring managers are looking for, join us for the AMA.
I've held various roles throughout my career: Entrepreneur, Executive, Founder and I am here to help provide hiring insights, stories from my personal experience and relevant advice that aren't otherwise accessible for those looking to pivot into tech specifically SaaS.
Click here to tune into the career change subreddit this Thursday, 8/18 starting at 9am PST.