5 Steps to Organize Your Job Search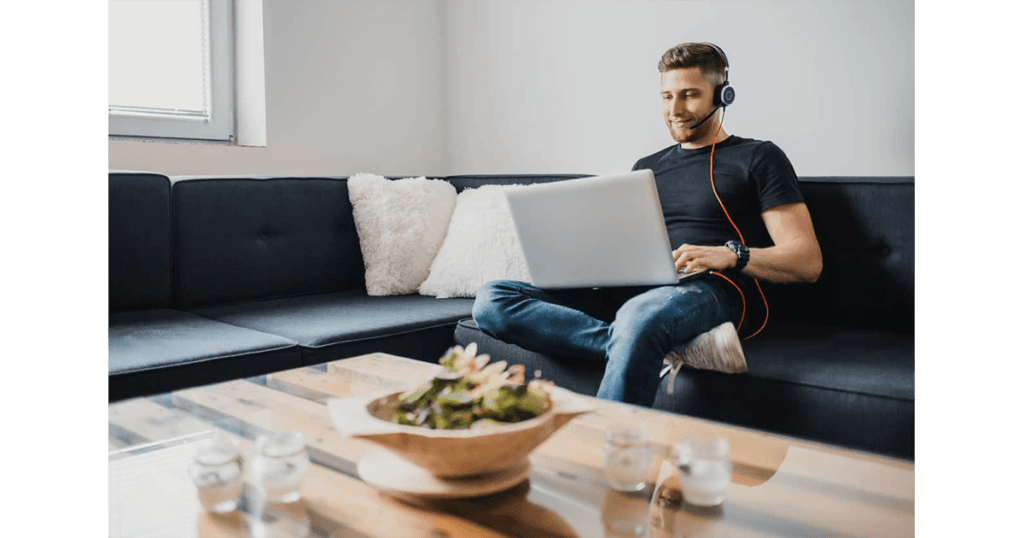 It's time to address one of the most tedious and time consuming tasks we face in our careers: applying to jobs. Career site TheMuse.com forecasts a job search requiring anywhere from 7 hours per week on up to 30-40 depending upon your current status: unemployed, new grad, or career changer.
Just researching opportunities alone can feel like an endless rabbit hole. Hundreds of thousands of listings across third party sites, a full inbox, and the increased pressure to land your dream job at the highest salary. What's not to enjoy about the process?
Well, it doesn't actually have to be that hard. There are ways to efficiently search for jobs that will spare your time and sanity. Jill Tipograph and Lesley Mitler, co-founders of EarlyStageCareers.com, a career coaching service exclusively focused on 20somethings, recommend an ABC approach to job searching.
A stands for assess options and adjust approach.
B stands for build systems and be resilient and,
C stands for create connections and cultivate a team.
"Preparing for a well-executed job search requires a career focus, structured plan, practice, discipline, and resilience," according to Tipograph and Mitler.

earlyStagecareers.com
So before you fire up Linkedin or any other job search engine, implement these 5 steps to organize your approach beyond the amount of time you will invest OR the number of positions you will be applying to each day.
Step 1: Identify your ideal role and your "why?" behind it.
What may seem like the most obvious job search filter isn't always "apples to apples" with the degree you've graduated with. So, you'll have to do your research. Find jobs or industry specific blogs or podcasts, watch "day in the life" videos, and use Glassdoor or G2 for trusted reviews. These are easy yet insightful methods that will help you answer, "What is the role I'm applying for really like?"
Here are a few examples of various roles and associated job responsibilities. These may be B2B specific but are here to offer you a focal point.
Marketing: Demand generation, social media marketing, email marketing, account based marketing and community management roles (and more) fall under this category. You may work on a business's content marketing strategy, spend time in the backend of tools like Hubspot and WordPress, review data analytics tools for insights or gather market research from existing and potential customers.
Customer Success: In SaaS specifically, Customer Success teams help customers implement the software they have invested in. Gainsight, a software platform built for Customer Success and Product teams defines the Customer Success function as a blend of customer support, on-boarding, training and consulting. You will utilize active listening, troubleshooting, problem solving and strong communication skills, both speaking and writing, in a customer success role.
Sales: Typical roles in SaaS sales vary between Sales Development Representative (SDR) to Business Development Representative to small to medium sized businesses (SMBs), mid-market and enterprise Account Executive (AE). The latter typically require past experience in closing. Closing activities range from negotiating pricing, terms and obtaining the signature of a contract with clients. In sales, you will be responsible for prospecting across telephone, Linkedin, Zoom meetings and email, utilizing oral and written communication and managing deadlines to name a few functions.
Katelyn McMahan, Aspireship Manager of Candidate Experience suggests knowing the differences in the role types you are applying for and ensuring you are fully aligned with your "why" around that specific area of focus.
"This is a hot market, and if you go in broadly to an interview for a SDR or an AE role and are unsure of the exact duties of that role and try to remain flexible to 'keep your options open', it can showcase uncertainty. Today you have to show up 'doing the job' essentially to 'earn the job', and when you can't elaborate on why you want a specific position at a company, the hiring manager may feel that you are unprepared and not serious about your next step."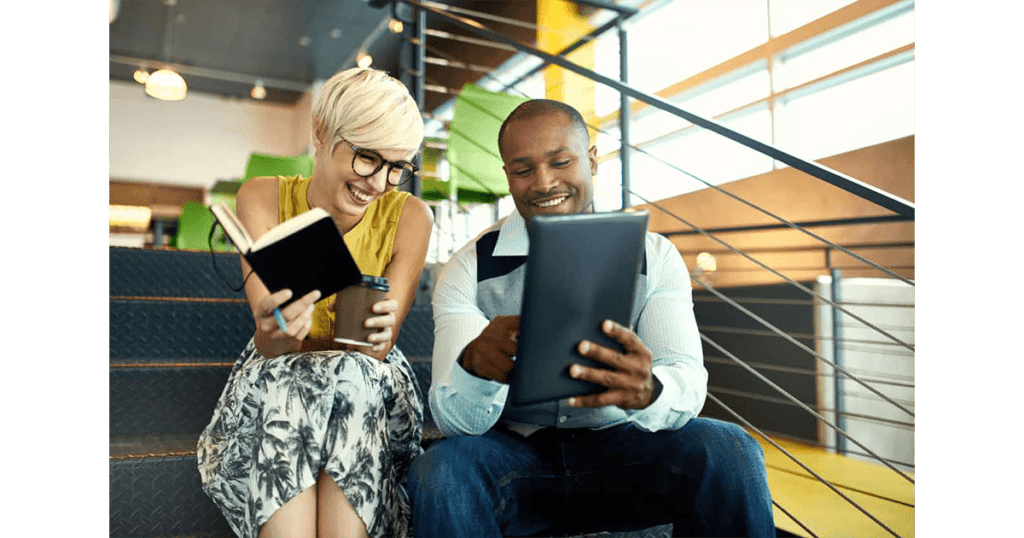 Step 2: Align industry vertical with your interests
When examining the industry you'd like to work in, a lot of job seekers assume their career path will be linear. They fear changing or starting over in something new because they equate that to veering off course or delaying career progression.
Post pandemic, does the healthcare industry now spark your interest over hospitality? Fashion over finance? This is a great time to think about what you enjoy reading or find yourself keeping up with in the news, and using that to guide your industry preference.
Another thing to consider? An industry you hadn't thought about previously could be the key to new skills, new connections and new learnings. At Aspireship, we have had graduates go from seemingly opposite industries: pharmaceutical, fitness, retail, education into technology, only to find themselves happier than ever in their new careers.
Read how Rochelle went from catering to SaaS sales.
Now, personally, why are we such advocates for the technology industry? The number and size of software companies has grown substantially over the last decade, and then some. This past year, remote work was fueled by video conferencing tools, email marketing tools, mobile and web usage, payroll tools and on and on. Behind every software is a development team, a customer support team, and a sales team.
Lastly, technology companies have rapidly adapted, offering a variety of flexibility and perks from remote and hybrid work arrangements, to continued training and development, as well as career progression and skill development.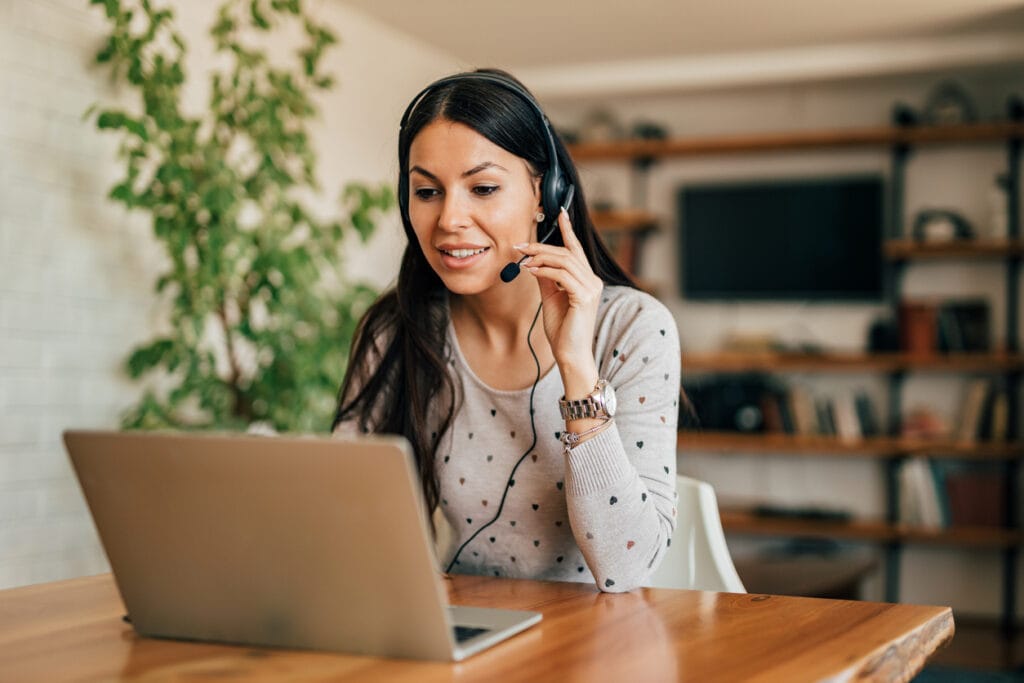 Step 3: Figure out your work environment preference
The rise in remote and hybrid work has impacted almost every industry, which allows for an additional question when job searching: am I looking for remote, in office, or hybrid work; and how much does that matter given my lifestyle and preferences?
Each come with their own advantages. And they all really depend on how (and where) you best thrive.
Office work allows for separation of living and work space, more face-to-face interaction with clients, and mentorship from coworkers. At Aspireship, we have seen an uptick in in-office positions with our hiring partners in 2021. While this won't outweigh skills and competency, wanting to work in office can make you more competitive if an employer has high priority on in-office work.
Comfort, flexibility, commute time and cost savings are the major benefits that have made remote work so popular amongst employees. I mean, taking meetings in a collared shirt with sweatpants is a trend we can all get behind.
Hybrid work allows you the opportunity to meet face to face with peers consistently while also providing 1-2 WFH days to balance personal priorities and deskwork alone. According to a LinkedIn poll on employee work preferences from TinyPulse.com, 32% of employees polled prefer to work in the office 1-2 days per week, with the remaining days remote.
Case in point, before you apply, spend some time thinking about your preference and the impact it has on your decision making.
Step 4: Evaluate the company (team and size)
Do you want to work for a startup? A small to medium sized business or a larger organization? Company size is another great starting point when creating job search filters yet Jonathan Javier, CEO of Wonsulting.com has this to add.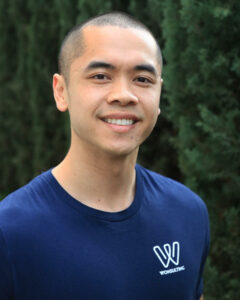 "According to a poll I recently ran with ~5,000 votes that asked the question of, "What's more important: the role/position or the company?" 53% voted for the position/role while 47% voted for the company."
Super close findings which led Jonathan to uncover a deeper insight. "Many commented that the team you're working with is significantly more important to your experience regardless of small, medium, or large corporation."
That said, for startups and large corporations, they both have their pros and cons.
"Having worked in startup (Snap) and large corporations (Google, Cisco), here's what I believe have been pros/cons for each:
Startups:
– Pros: Your ability to be a "big fish in a small pond" because you'll most likely be a part of multiple functions at once and play a big impact on how the company moves forward/operates.
– Cons: Company name might not hold as much weight as a larger corporation; also, startups are sometimes unstructured considering they're fairly new.
Large Corporations:
– Pros: You learn from some of the best in your field; they're the "cream of the crop" and have been in their respective fields for X amount of years with extensive experiences. Also, great benefits in terms of extracurriculars etc.
– Cons: You're sometimes a "small fish in a big pond" if you're in a smaller role, some people get locked in the "Golden Handcuffs" of corporate.Keeping in mind Jonathan's poll takeaway, here's how to evaluate the team you'd potentially be working for/with: "Network with current employees in positions/companies you're interested in. By doing so, you'll be able to find what they do on a day to day basis which will give you insights on the role and whether or not it correlates with your values." (See Jonathan's post on the Wonsulting blog on this).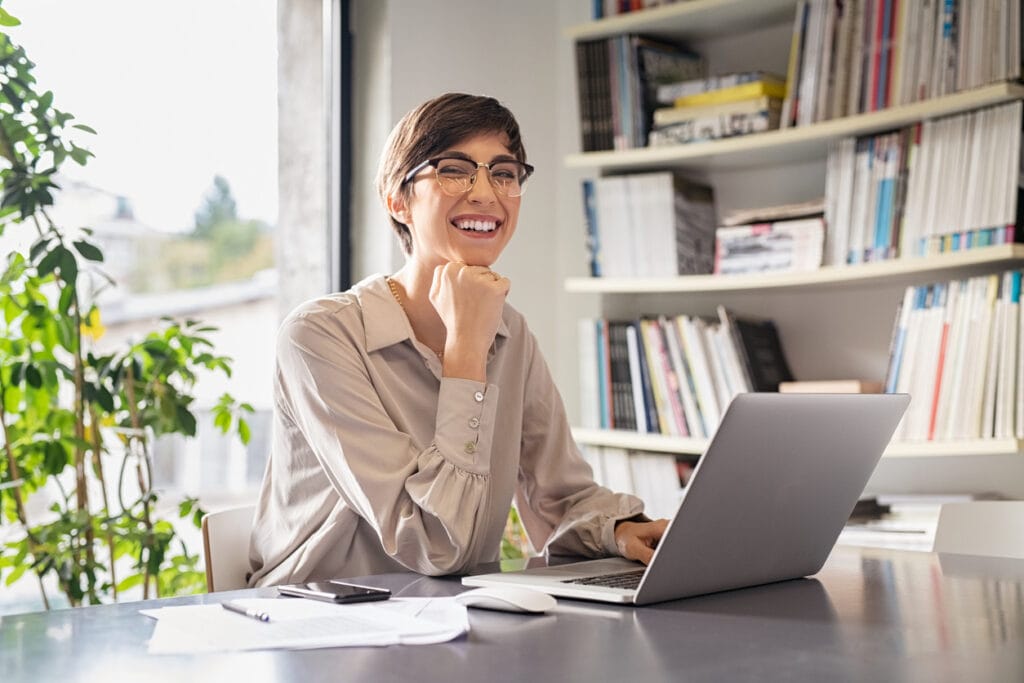 Step 5: Identify Your Soft Skills in Advance
This final step is one you won't want to overlook.
Yes, technical skills, past experience and training are important factors employers consider in the hiring process. But they aren't the only factors between you and getting an interview. You can have the same level of education and training as someone else, but your unique experiences, skills gained through those experiences, and articulating how you can transfer those skills to a position or company, that is where you'll stand out. So identify your soft skills ahead of time and be prepared to speak to them through examples in an interview, while networking, or on your social profiles.
Soft skills include but are not limited to:
Communication
Self-motivation
Positive attitude
Adaptability
Time management
Taking initiative
Support/teamwork
Work ethic
Staying organized throughout your job search is critical as you apply these 5 steps. Job tracker tools like Teal make it easier than ever to track and manage companies you're interested in, applied to, followed up with and more. In closing, we leave you with this advice from Katelyn here at Aspireship.
In the spirit of learning, connect with us on Linkedin and tell us, what will you implement from this post?
At Aspireship, our grads land a role in SaaS sales in 90 days or less, on average. Sign up for our SaaS Sales Foundations immersive, on-demand training to jump start your new career in SaaS sales.