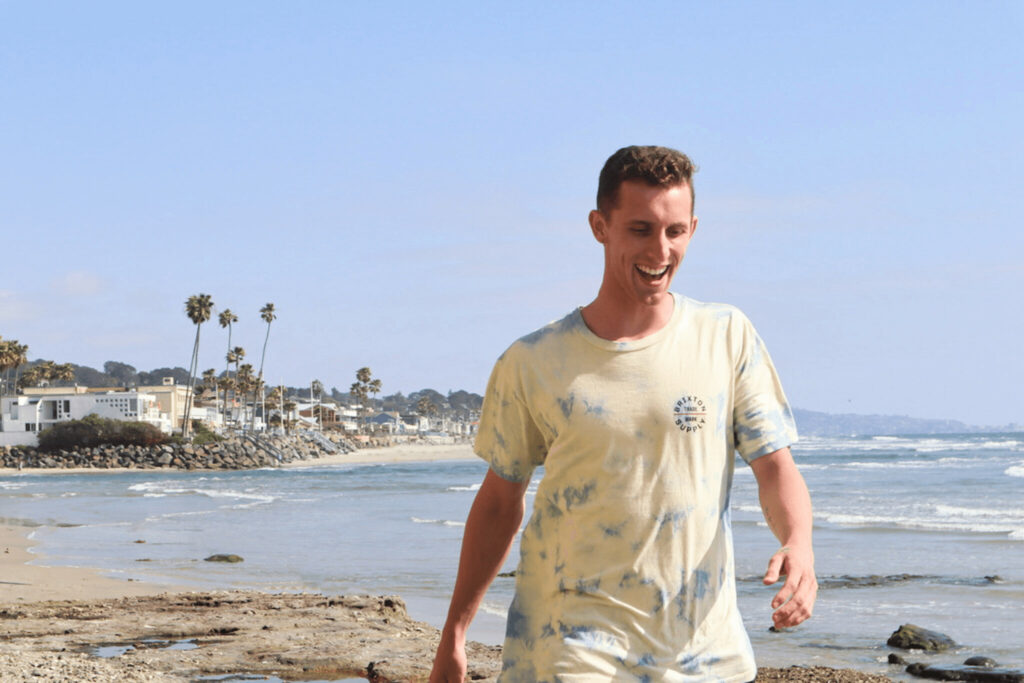 Speaking to your past experience is pretty much a given in any job interview. For Aspireship 2021 grad Jack Denning, it helped him find commonality with the hiring leader he was interviewing with.
We bonded over our shared experience in landscaping. Having that in common with him allowed me to really connect and know I would be able to grow and develop under his guidance.

Jack Denning
Landscaping wasn't the only service based business the Charlotte, North Carolina native had acquired his people skills from. One of his first customer facing jobs was in retail sales selling surfboards and wakeboards, then came the landscaping and most recently, he was in the food and beverage industry.
Jack is one of many retail and serviced based career changers, opening themselves up to higher earning potential by way of reskilling. Cate Chapman, Editor at LinkedIn News recently reported on Prudential's latest Pulse survey which showed that, "slightly more than half of American workers would change their industry given an opportunity to retrain"; and George Anders, Senior Editor at Large of Linkedin, "When retail sales associates migrate into new jobs such as inside sales or business development, such existing skills deliver about 70% to 80% of relevant expertise."
We had the pleasure of sitting down with Jack and talking to him about his experience with Aspireship's SaaS Sales Foundations course and job placement both which helped him get hired as a BDR at Simplr, a SaaS company that specializes in CX.
Some Background on Jack Leading Up To Aspireship
Aspireship: Prior to the Aspireship course, what was your background in SaaS and sales?
Jack: I sold surfboards for 2.5 years, and worked in the restaurant industry for 3 years. I had also worked in door to door sales and landscaping.
My brother was already working in SaaS sales. He had done really well–he started in SaaS as an SDR and then moved into an AE role after about six months, and that sparked my interest and inspired me to pivot into a new career in the SaaS industry.
Aspireship: How did you come across Aspireship?
Jack: After determining that I wanted to pursue a career in the SaaS industry, I got talking with my brother, and he connected me with someone who recommended the Aspireship SaaS Sales Foundations course to me.
On Learning SaaS (Software as a Service) Sales
Aspireship: What surprised you the most about the course and content?
Jack: Those couple of door-to-door sales experiences I shared with you gave me the "bug" for this line of work. I appreciated that this training was able to meet me where I was at, with my limited experience, and give me the tools to succeed in my career.
This training really speaks to everybody, no matter where they're at on their journey.

Jack Denning
Aspireship creates a path for first time and experienced sales reps. Read more about how Aspireship is different from Sales Bootcamps.
Aspireship: What was your favorite take away from the course?
Jack: Before taking the SaaS Sales foundations on-demand course, I found the whole idea of a career pivot into SaaS very daunting. I didn't know how to navigate this situation. I didn't know how to approach someone in a B2B situation. I felt very clueless.
My biggest takeaway was having this "roadmap" and then being able to go a few layers deeper to really understand the inner workings.
Aspireship: How helpful was Aspireship's job placement?
Jack: The Aspireship hiring process matches you with companies who will be a good fit, both ways, and I really valued that.
Simplr really checked all of the boxes for me. The company is growing a bunch, and there is lots of upward mobility that they are pushing for. On an interpersonal level, I did not feel intimidated by any of the superiors in the company — I left my first interview genuinely wanting to be friends with these people. I knew that it would be a collaborative environment, where you have equal status with everyone; and they give you the resources to help you meet and achieve your goals.
On Making Time for the 20-30 Hours of Content
Aspireship: How did you manage the completion of the course and assignments?
For me, the 20-30 hours of content was NOT a crazy workload, especially considering the outcome being a new career path. I loved that the training was self-paced, and it was presented in a way that was very digestible.
In fact, I really appreciated the fact that the training was self-paced. If it would have actually taken me more than a month, I don't know if I would have gotten the opportunities I did, as well as this new role with Simplr.
Aspireship: What tips do you have for others undergoing their own career transition?
Jack: After I experienced a few rejections in interviews, I realized that my biggest sticking point was that I was trying to answer every question like a textbook, and treating it like a pop quiz. It was when I loosened up, relaxed into it, and started to focus more on making it a conversation, that I started seeing success. I would tell myself "I'm going to interview with so-and-so today, and no matter how this goes, we're going to leave friends."
On Other Interests Outside of SaaS
Aspireship: Outside of work, what hobbies do you enjoy?
Jack: I've always been into more independent and extreme sports, as opposed to team sports; surfing, snowboarding, skating, etc, I just love being outside!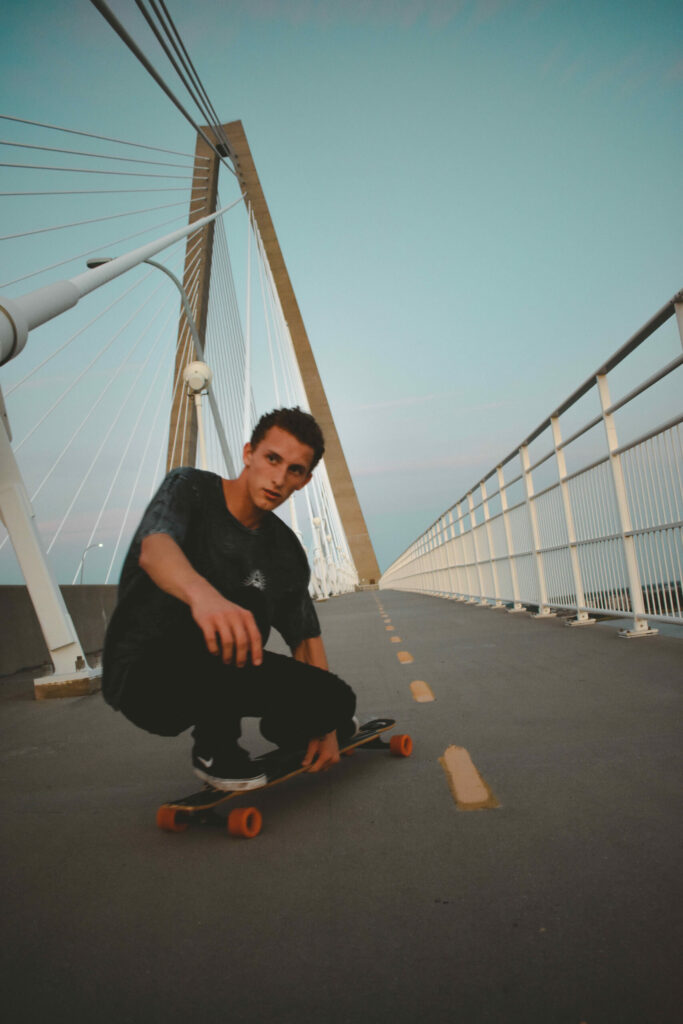 Aspireship: Do you see any parallels between pushing yourself in sports and pushing yourself in sales?
Yes, you're kind of forced to be objective, look inward and say, "Okay, how can improve? How can I come off better socially? And how can I develop this skill and be kind of competitive that way. And then there's the other side, too, which is the more "friendly" side of just meeting people, talking to people, making connections and sharing energy. For me, it was kind of like a no-brainer. Both of those things, improving myself and connecting with people, are things I adhere to pretty strongly in my personal life and it just kind of made sense when I kind of learned that that's really all sales is."
Ready to begin your journey in SaaS sales? Create your free Aspireship account and start learning today.