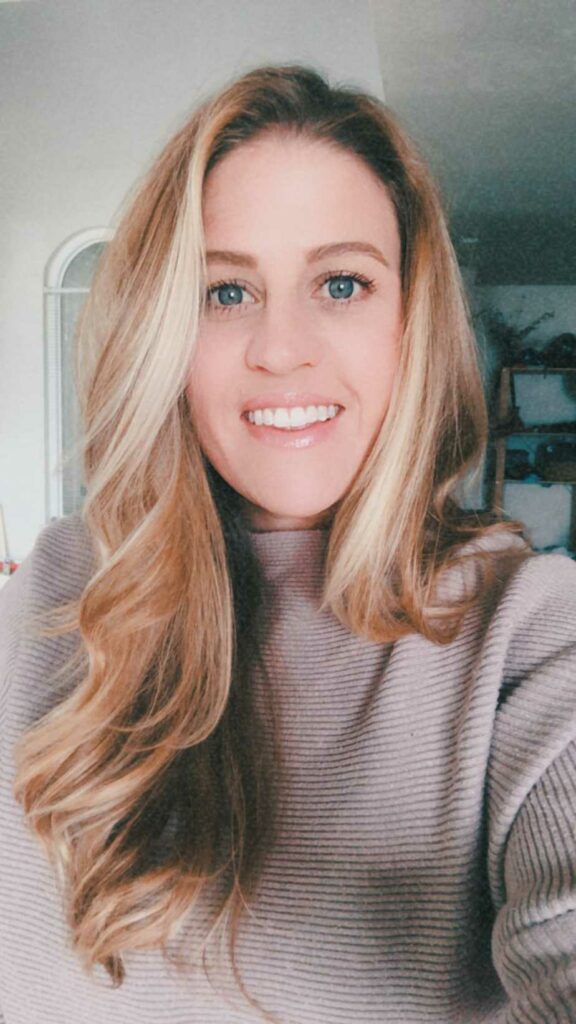 In October of 2020, McKinsey and Company, in partnership with LeanIn.org, reported that one out of four women considered leaving the workforce or altering their careers due to the added challenges caused by the pandemic. (Source, CBS New York). 
That was around the time that 2021 Aspireship grad, Rochelle A. of Northern California, started really trying to figure out her next steps.
After 20 years in the hospitality industry, I found myself needing to transfer my expertise from service to tech…Aspireship helped make that transition seamless.
Forbes.com even recently reported that, "With so much uncertainty in the labor market, a job search pivot may be the only viable option for some individuals to reenter the workforce."
Not only is it viable, it can be a positive option for many seeking employment particularly those who come across SaaS sales and see the amount of consistent hiring that takes place within the industry.
Equally as important to the career pivot is speaking to transferable skills while acquiring new ones. That's where Rochelle's story picks up. She found Aspireship, learned SaaS best practices and terminology and leveraged her past sales experience. The end result was that she found a new career as a BDR and an employer through Aspireship's hiring partner network+job placement within 3 weeks.
Some Background on Rochelle Leading Up To Aspireship
Aspireship: How did you come across Aspireship?
Rochelle: I found Aspireship through a simple organic search about SaaS Sales.  Aspireship has really done their due diligence when it comes to SEO, they were the first course I came across for the SDR/BDR role and they did not disappoint!!!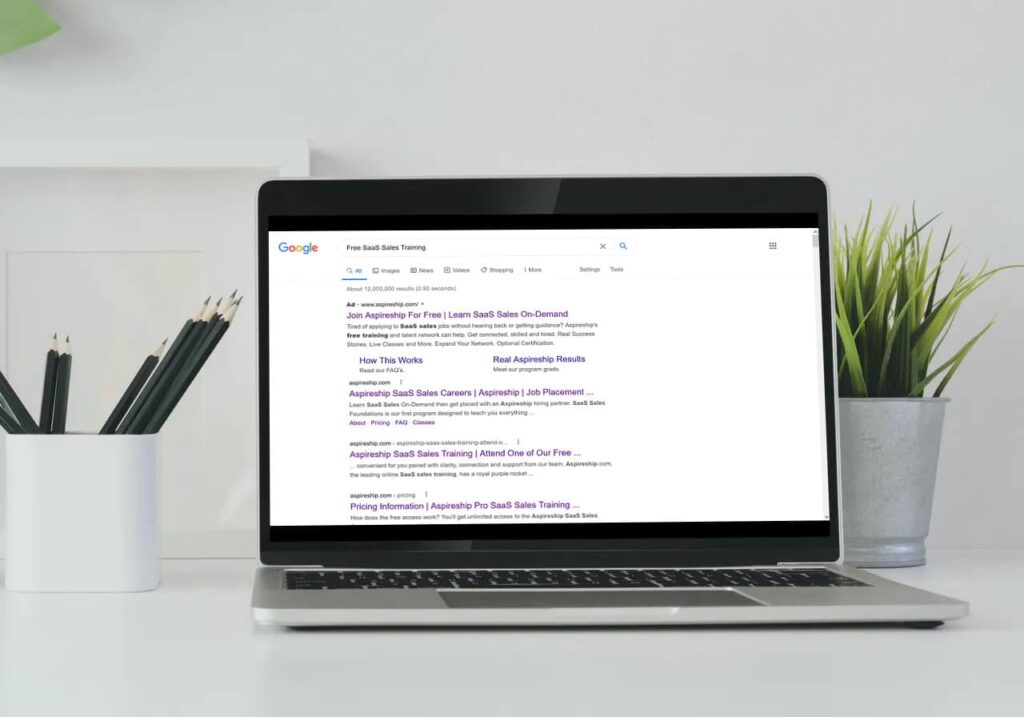 Aspireship: Prior to the Aspireship course, what was your background in SaaS/sales?
Rochelle: I had only read a few blogs and watched a few videos, but had no formal relationship to the art of SaaS sales. I had zero background in SaaS sales, prior to taking the course. I had my own catering business and really enjoyed creating beautifully designed displays and grazing tables.
On Learning SaaS (Software as a Service) Sales
Aspireship: What surprised you the most about the course and content?
Rochelle: I was surprised at how engaging the material was.  I was also surprised how the tools I learned through the course were so compatible with certain skills that I already possessed. For example, SaaS Sales Foundations talked a lot about listening with intent, asking questions to dig deeper into 'pain points' or needs of the clients and then guiding them into a decision. These were all things I have done on a daily basis in the past, just in a different setting. It affirmed, for me, that my skills are in fact transferable and desirable in this industry.
On Making Time for the 20-30 Hours of Content
Aspireship: How did you manage the completion or the course and assignments?
Rochelle: The course work was engaging and easily digestible. Although I found the live recordings to be intimidating in the beginning, once I started, I realized that they offered the perfect opportunity to demonstrate my knowledge of the material in a tangible way.
I literally watched the videos while doing the dishes every night and took the assessments after I finished. For the role playing, I wrote down key points I wanted to touch on before recording each segment.
Aspireship: What was your favorite take away from SaaS Sales Foundations?
Rochelle: My favorite take away from the material was understanding exactly who I am selling to, and selling precisely in a way that will speak to that person. In SaaS Sales Foundations, they called this an "Above-the-Line" or "Below-the-Line" buyer. But honestly, I think this understanding can really apply to any conversation or future interaction that I engage in.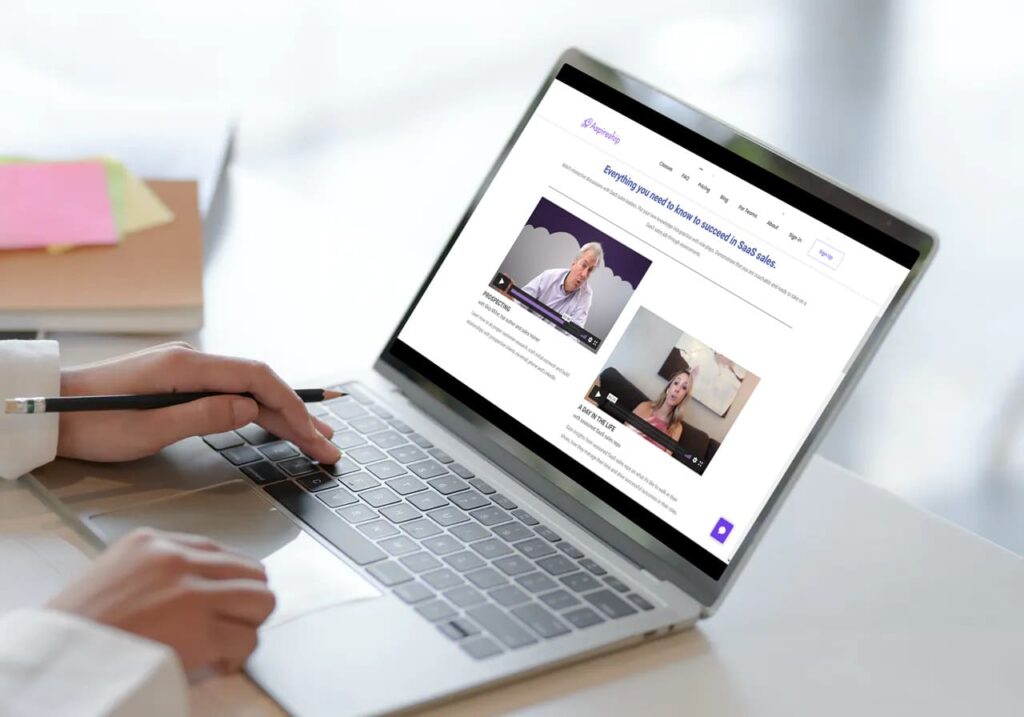 On Other Interests Besides SaaS Sales and Learning
Aspireship: Outside of work, what hobbies do you enjoy?
Rochelle: Hiking with my family is a huge passion and I love being able to see it all through the eyes of my kid.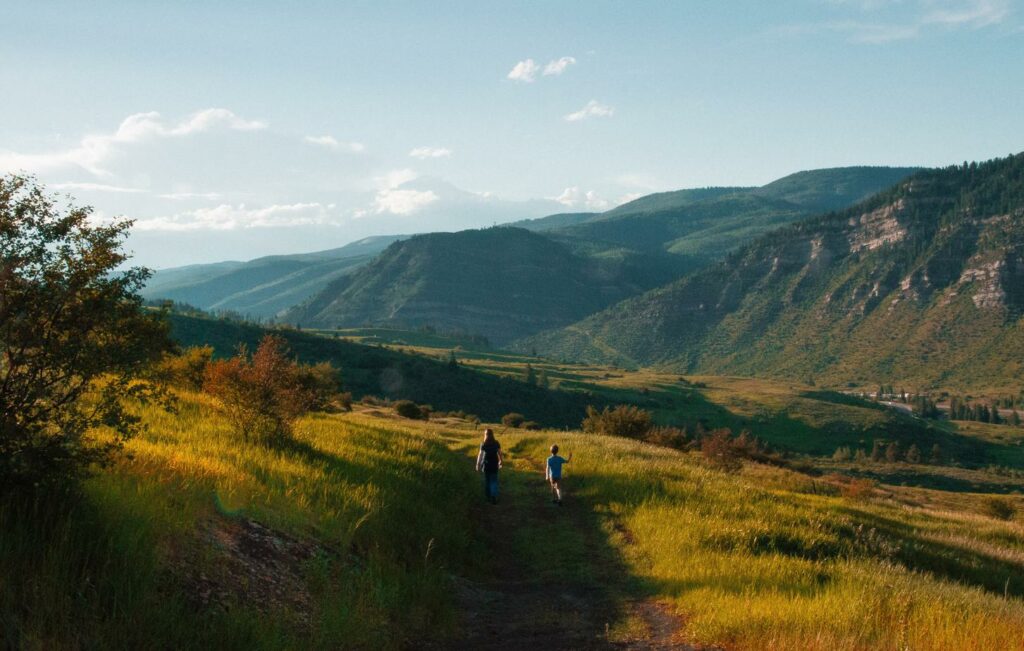 Aspireship: Is there anything else you'd like to share with us?
Rochelle: Just my gratitude for the Aspireship team and all the effort that you put into me and my career goals!  Their team is extremely intuitive and supportive. They were there every step of the way making sure that I had success not only in the course but in my search for employment as well. I may have never found the incredible Freestar team without your help, THANK YOU!
Ready to start your journey in SaaS sales? 
Create your free Aspireship account and start learning today.