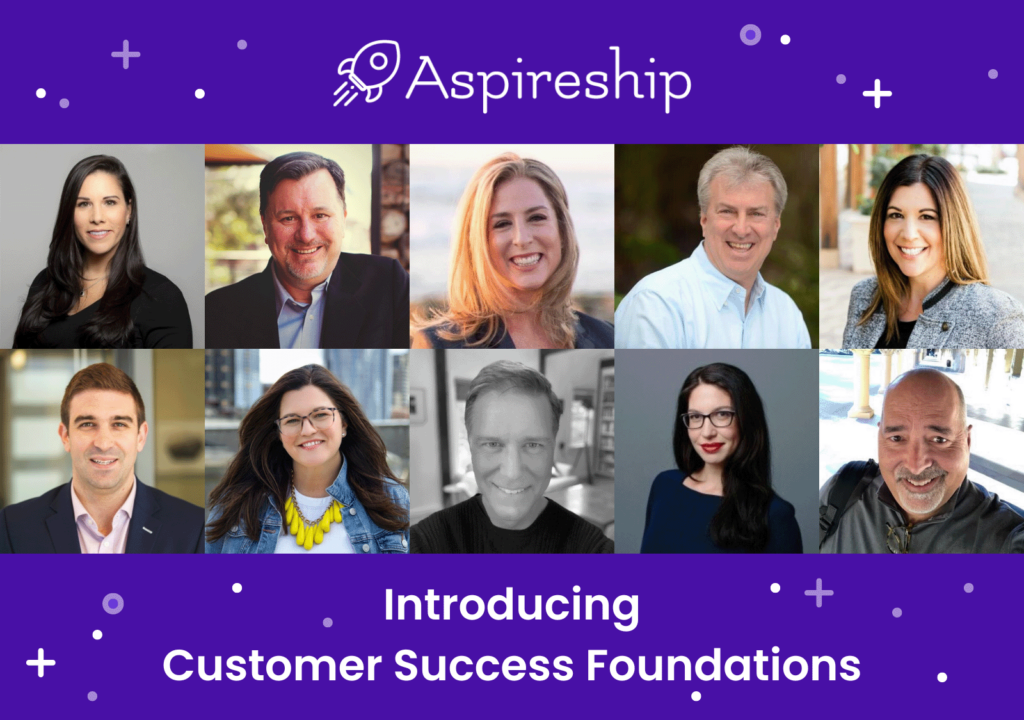 We've been waiting a long time for this moment. Since our humble beginnings in 2019, we have planned to expand beyond our flagship SaaS Sales Foundations Aspireship, which has now helped more than 20,000 aspiring tech sales professionals around the world.
We took almost 3 years to optimize our learning, assessment and job matching process before expanding beyond sales.
Entering into customer success couldn't come at a more important time, as tech companies stare down the barrel of a looming recession and double down on the relationship with their existing customers.
Just as we've done with SaaS Sales Foundations, graduates of Customer Success Foundations will have the option to enter the Aspireship Talent Network.
This effort couldn't have been possible without an all-star roster of SaaS and customer success leaders who contributed to the program.
Big shoutouts to these phenomenal leaders: Megan Bowen, Amy Volas, Kristi Faltorusso, Jeff Breunsbach, Brian Raboin, Elizabeth Pitt, Matt Mahoney, Eric Schrader, Skip Miller and Christine Rogers.
And our panel of CSMs who gave us a view into A Day In The Life: Levi Sinyor, Kevin Leonore, Sara Cowley, Ronni Gaun, William Buckingham and Jared Orr.
If you know an aspiring CSM, please share this page with them.
If you're a customer success or people leader that needs to hire smart and driven CSMs this year, please get in touch with our sales team.
Let's go!
Sign up for an Aspireship account and upgrade to Unlimited to access SaaS Sales Foundations & Customer Success Foundations