How Aspireship Graduate, Brian, closed the Largest Deal in Company History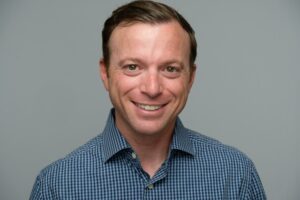 Everyone has the potential for sales. There isn't a career background, or lack thereof, that we've come across limiting someone's chances for breaking in. Even those who haven't worked in a formal business setting make for great SaaS sales reps. 
We've helped teachers, mothers re-entering the workforce, people who worked in construction and landscaping, as well as those in the medical sector, successfully land a new role. 
Just because you've always been in one job doesn't mean you are officially stuck there. Nothing is impossible. This brings us to today's Aspireship success story. Brian graduated from Aspireship in October 2022. Soon after, he was hired by Smith.ai as an Account Executive. Brian is involved in the sales community through LinkedIn, Patreon, and other communities like Thursday Night Sales. Brian will likely be first to volunteer to review calls or try out a new script. He is not afraid to fail in order to achieve success. His strong work ethic and community engagement has led him to this moment. 
We recently had the opportunity to talk with Brian about closing the largest deal in company history at Smith.ai! 
Brian's Story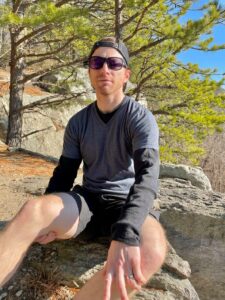 Aspireship:  Prior to the Aspireship course, what was your background in SaaS sales? 
Brian:  I had my first sales experience helping my dad build his business which he ran successfully for over 27 years. Since then, I've had an adventurous career from finance to hospitality. Lately, I'm committed to doing what I love – helping to make it easier by solving problems for people and their businesses through sales, sales process, & sales playbooks. I believe the key to a great sales team is the people and supporting them in the best way possible.
Aspireship: Tell us a little bit about your deal, how you closed it, and what skills were necessary in meeting this goal. 
Brian: I recently closed the largest deal in our company history. First and foremost, I had to have product knowledge. Knowing how we can help companies gave me the opening to uncover a problem this prospect had. I brought in several team members who are strategic experts to refine the details and move the process ahead. One specific team member I brought into the process was our technical advisor. He was able to talk through how our systems would integrate prior to onboarding. Naturally, the prospect brought in other team members himself which allowed our companies to collaborate on this project together.
Aspireship: It sounds like teamwork and effective collaboration supported you in this deal. What traits does Smith.ai have that make it a great company to work for? 
Brian: Smith.ai is truly a team environment. Everyone is working together to build a great experience and solve problems for our clients. Not only is our team laser focused on our goals and working hard towards them, but we're collaborating without egos. I'm more confident in my work knowing I have a team of smart, hard working people around me.
Aspireship: How has Aspireship helped you on this journey? 
Brian: Aspireship opened the opportunity and made the introduction to the Smith.ai team. Having a community like Aspireship who knows what roles I fit best and understands my most important factors when looking at new opportunities is invaluable. 
Aspireship: What are you most proud of at work?
Brian: I'm most proud to work for a company that aligns with my highest values. My dad built a small business from scratch and ran it for 27 successful years. I truly understand the small to medium sized business owners and relate to their story. I think about tools like Smith.ai and how it could have changed my dads' business for the better. This is the approach I take to each meeting to understand and empathize with every business owner I talk to.
Aspireship: What skills translated from your previous job to this one? 
Brian: In my previous experience I learned a lot about what doesn't work. At Smith.ai I'm given freedom to use my skills and the opportunity to refine them.
Aspireship:  Outside of work, what hobbies do you enjoy? 
Brian: I love sports that require personal motivation. My son and I are both avid mountain bikers who love to find new trails. I'm active in my son's life and I help coach baseball. Outside of all that you'll find me eating at my wife's restaurant in Washington DC with family and friends. 
See how Aspireship helps you to land a job in SaaS sales or Customer Success