Community Matters – Why An Experienced AE Trusted Aspireship To Help Them Land A New Role in SaaS Sales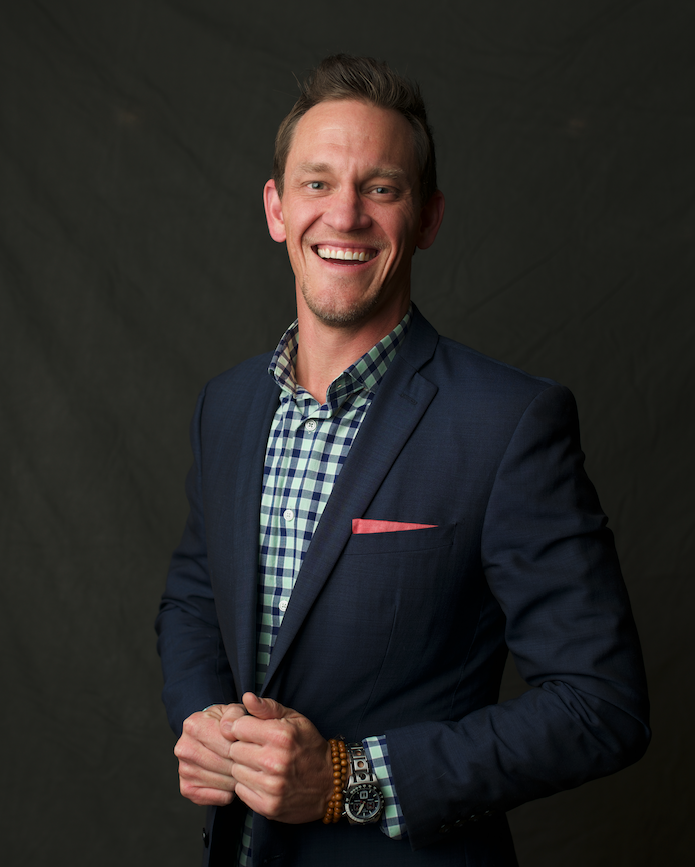 Community is everything. A community to feel included in. A community to learn with. A community that rallies behind you when you need it, and a community that is supportive in your new endeavors.
2021 Aspireship Grad, Waldo, knows this well. He had been a member of the Thursday Night Sales community, which is where he first heard about Aspireship over one year ago. He attended TNS while working as an Account Executive in SaaS. When Waldo found himself job searching again, he turned to Aspireship for help.
Today we're excited to share his story with you! Waldo is not a unique case, we do place experienced SaaS professionals, in addition to career changers, looking to level up. You'll read more about Waldo's experience with Aspireship, his tips for future students, and his thoughts on our job placement. Our entire team was thrilled to see Waldo start his new AE role, and increase his earning potential with one of our hiring partners.
Some Background on Waldo Leading Up To Aspireship
Aspireship: How did you come across Aspireship?
Waldo: I was a member of Thursday Night Sales and that is how I became connected with Aspireship, leading me to sign up for the SaaS Sales Foundations course.
Thursday Night Sales is an amazing resource and community for anyone looking to get into a sales career! Aspireship is a proud TNS sponsor. Join us Thursday for the "#1 Weekly Virtual Sales Happy Hour!"
Aspireship: Prior to the Aspireship course, what was your background in SaaS/sales?
Waldo: Before signing up for the course, I had about two years of true SaaS sales experience. Before that, I spent 13 years in HR services and the pharmaceutical industry.
Aspireship: How were you spending your time prior to finding the course?
Waldo: Prior to finding Aspireship (and later completing the course work) I was networking; creating a community in Denver, CO; exploring mindset and human performance; and running my small production company.
Aspireship: What was your job search process previously like?
Waldo: The process of job hunting, although exciting and full of potential, can also be very draining! Candidates spend hours or even days preparing resumes and cover letters to never hear a peep from their top choices.
On Learning SaaS (Software as a Service) Sales
Aspireship: What surprised you the most about the course and content?
Waldo: What I found most surprising was that I was able to immediately implement what I was learning during the interview process, and the fact that knowing the lingo helped so much.
The course also provided me insight into what kinds of companies that I might want to work for based on my interests, and that was extremely valuable.
Aspireship: What tips or advice would you give to prospective Aspireship students?
Waldo: COMMIT to doing 1-2 hours a day and you can have it all completed in a week or two max. LEARN as much as possible. It will be fruitful!
Aspireship: What was your favorite take away from the course?
Waldo: My favorite take away from the course, and getting to know the team over the last year, is simple – COMMUNITY. This group is committed to helping people level up in their careers, find fulfilling work and make great money doing it!
Aspireship: How helpful was Aspireship's job placement?
Waldo: The support from Katelyn, Ana and Katy was phenomenal! They listened to what I wanted/needed in my next role, and delivered in spades!
See why Aspireship is the industry's most candidate-friendly path into SaaS sales.
On Other Interests Outside of SaaS
Aspireship: Outside of work, what are 1-2 hobbies that you enjoy?
Waldo: Outside of SaaS sales, I enjoy doing photography and videography for my production company and creating awesome content and images. Outside of work, I love being outside in the mountains in the beautiful state of Colorado.
Are you ready to begin your journey in SaaS sales? Create your free Aspireship account and start learning today.