Life After Maternity Leave: How Aspireship Helped Lauren Land A Remote Role In Tech Sales
Lauren Inciong's Aspireship Success Story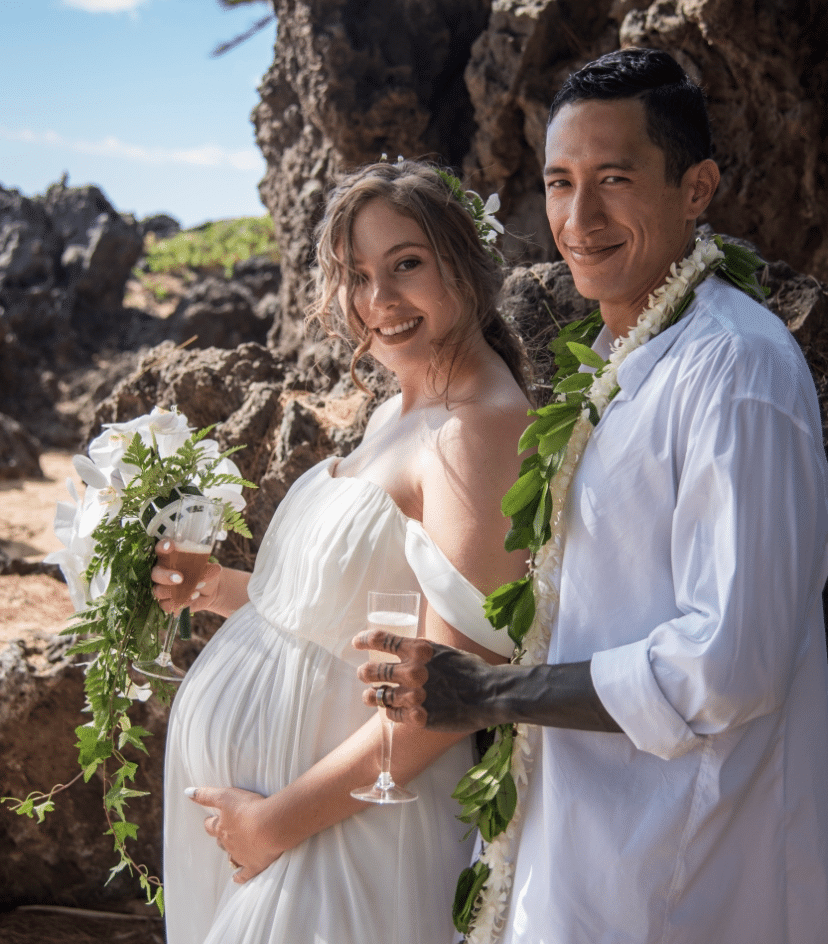 While out on maternity leave and living in Hawaii, pregnant with baby #2 on the way, Lauren came to the realization that her next career endeavor needed to be remote. "The hardest part of being in Maui is the lack of opportunities for professional growth. When I decided it was time to look for my next step, I knew it had to be remote."
Remote work opportunities have become a hot topic for moms like Lauren and other caregivers reevaluating their needs post pandemic. More career changers are prioritizing flexibility, location independence, safety and health as well as the financial advantages (no gas, parking, or tolls) by working from home. FindStack reported that, "Better work-life balance is the main reason why people choose to work remotely."
Lauren started applying for positions, but without any SaaS experience, she encountered difficulties. "Even with 5 years experience in sales roles, I was hitting roadblock after roadblock trying to enter into SaaS with no SaaS experience."
Fortunately for Lauren, she came across Aspireship. She completed all 30 hours of SaaS Sales Foundations in less than a week towards the end of her maternity leave and pregnancy. After having her second baby, she took the final assessment and graduated. A few weeks later, she was hired on as a remote Account Executive with an Aspireship hiring partner.
"I'm so grateful to the Aspireship team for giving me the chance to further develop my career without having to sacrifice the home I have spent 6 years building in Maui."
Given that so many women are in Lauren's shoes, we sat down with her to learn more about her decision to pursue a new career in the SaaS industry, her experience taking the course while managing little ones at home, and the benefits of our job placement process.
Some Background on Lauren Leading Up To Aspireship
Aspireship: How did you come across Aspireship?
Lauren: I found Aspireship from a basic internet search.
Aspireship: Prior to the Aspireship course, what was your background in SaaS sales?
Lauren: I had five years of experience in various sales roles — anything ranging from fine art sales, to insurance sales, to outside sales for an aquarium.
Aspireship: How were you spending your time prior to finding the course?
Lauren: I was trying my best to stay positive, knowing that I could be successful if I stayed focused. I would connect with people on LinkedIn and reach out to recruiters for positions I had applied to online, but only got brought in for interviews a handful of times.
Aspireship: What was your job search experience like prior to Aspireship?
Lauren: I had been passively job searching for about a year before starting Aspireship, mostly due to the fact that I was pregnant for most of that time and I couldn't leave my current employer or I would lose my maternity leave benefits. Once I went on leave, I began to seriously search for opportunities that would transition me into tech. I was applying to jobs that I was clearly qualified for, but I would only get through the first or second interview, and more often I was just sent the typical "Thank you, but…" email.
That all changed when I started with the Aspireship program. Once I had graduated (at 4 months postpartum), I was able to interview with AutoVitals and was soon offered a position working remotely on their team as an Account Executive.
"If I tried to do this without Aspireship, it would have taken me at least 10 times longer to find a company that was willing to hire and take a chance on someone without any prior SaaS experience."

– Lauren Inciong, 2021 Aspireship Grad
On Learning SaaS (Software as a Service) Sales

Aspireship: What surprised you the most about the course and content?
Lauren: I was surprised at how thorough the videos were, and how well the course takes you through every aspect of SaaS sales. It was also nice to tune into the Aspireship Live! webinars and special guests that Aspireship has on a weekly basis.
"There is so much value to get out of this course and content; it's NOT surprising that Aspireship has such an impressive success rate."

– Lauren Inciong, 2021 Aspireship Grad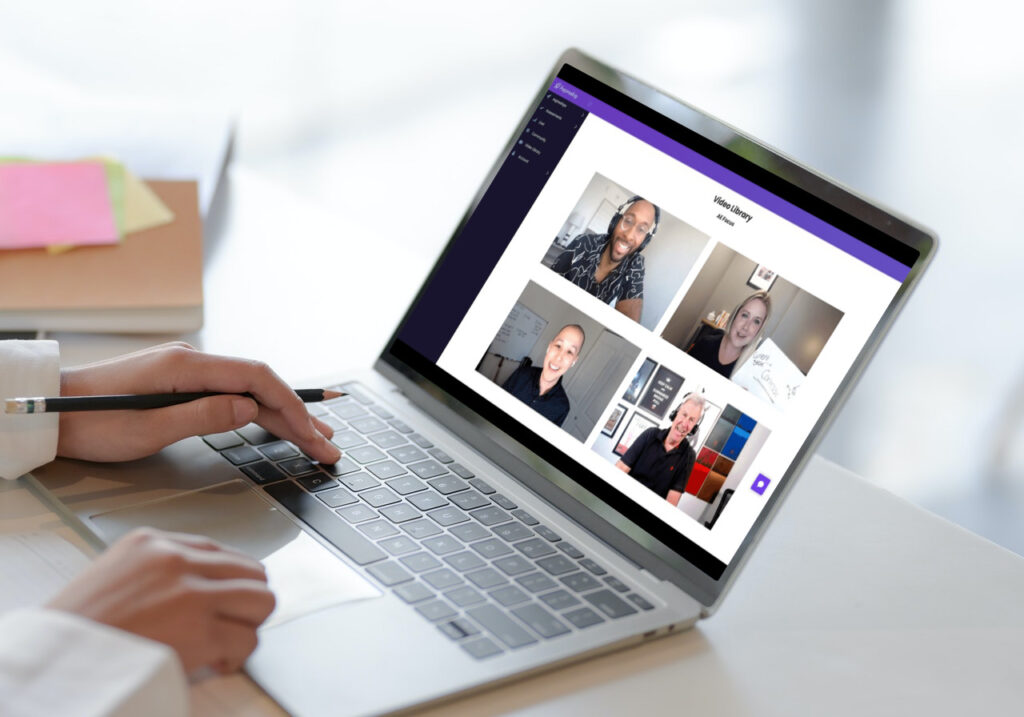 Aspireship: What was your favorite takeaway from the course?
Lauren: My favorite takeaway from the course was hands-down the results. The fact that I was offered my dream job within weeks of completing is pretty amazing! I would never be where I am now without the team at Aspireship and their incredible passion for helping candidates like me. I also love the community they have built!
On Making Time for the 20-30 Hours of Content
Aspireship: How did you manage the completion of the course and assignments?
Lauren: Before my daughter was born, I was on bedrest and I was able to get through most of the course in about a week. After my daughter was born, I spent some time recovering before I completed the final assessment. I had my husband and mother-in-law to help with the kids so I could have a few uninterrupted hours to take the final assessment. I found out I had passed, and shortly after I was interviewing with AutoVitals, and offered a position on their team as an Account Executive!
Aspireship: What tips do you have for individuals enrolled in the course?
Lauren: If I could offer one tip to new candidates, it would be to simply breathe and trust the process. It is easy to become your worst enemy and overthink the projects and final assessment. Focus on why you wanted to complete Aspireship and let those goals motivate you through to the end.
On the Interview and Job Placement Process
Aspireship: How helpful was Aspireship's job placement?
Lauren: It was an unbelievable experience and one you don't find anywhere else! I was so surprised at how easy it was to jump straight to meeting with the key decision makers. This really played the biggest role in making it possible to pivot so quickly into SaaS. The most unique aspect of the job placement process was having the Aspireship team act as the middleman for all the opportunities and knowing they fully had your best interests in mind.
On Other Interests Outside of SaaS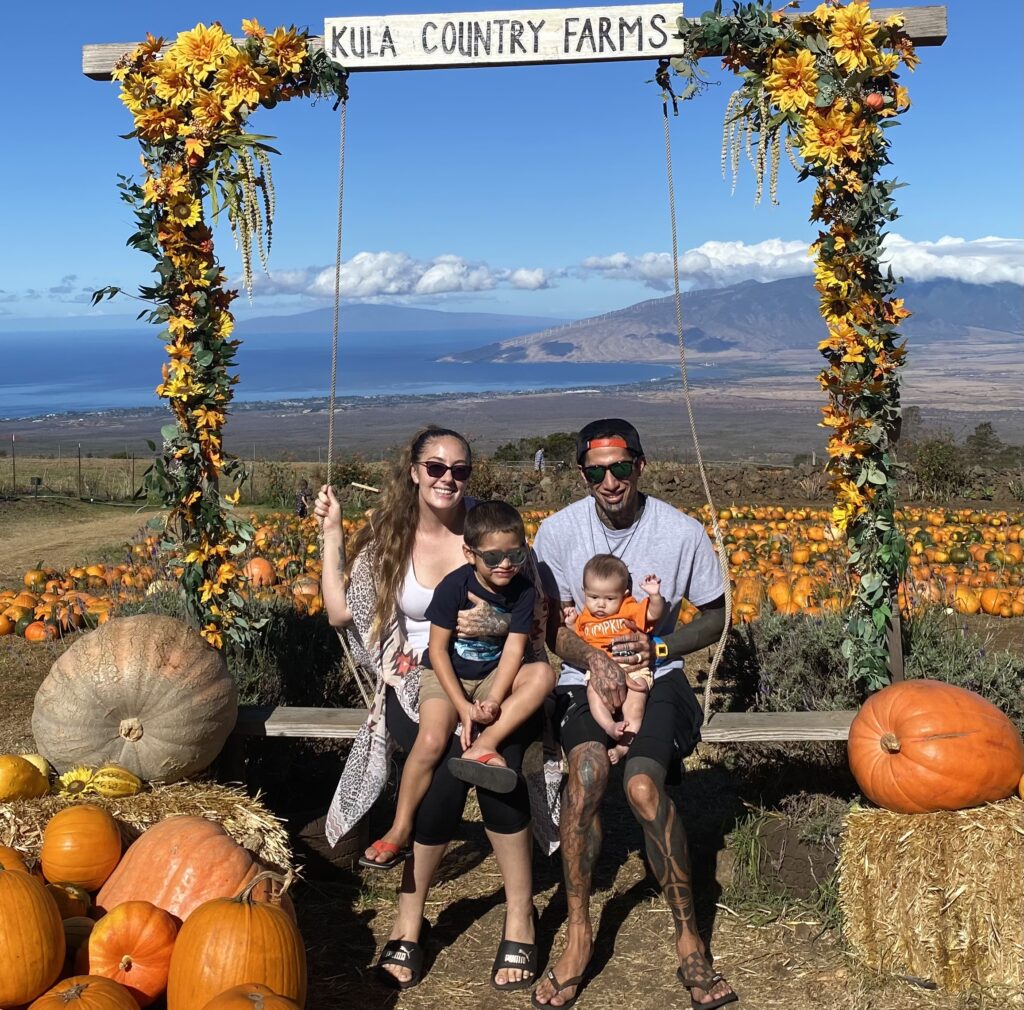 Aspireship: Outside of work, what hobbies do you enjoy?
Lauren: When I'm not working, I am spending time with my family. Typically, we are doing whatever a 4 year old likes to do: the trampoline park, arcade, and of course the beach. As long as we can take our baby girl, we are down to do whatever she wants to, even if it's just taking a drive and going to a far away park as a mini day trip. When I have time to myself, I enjoy reading! I love books and will pretty much read anything. Books have always been my escape from the stress and anxiety of the world. Reading gives me a chance to reset and take a breath so I can continue to give my 110% to my work and my family.
Aspireship: Is there anything else you'd like to share with us?
Lauren: Words are hard to find that express how deeply grateful I am for having discovered Aspireship. You made it possible for me to level up in my career, without having to sacrifice the home my family has been building in Maui. My husband is a Maui local boy who has never been off the rock. The reality of one day leaving is something we discuss, but never seriously consider. And thanks to Aspireship, we can continue to plant roots in Maui and ensure our children grow up understanding their heritage and culture.
Ready to begin your journey in SaaS sales? Create your free Aspireship account and start learning today.