How Aspireship Can Help Apply Your Skills To SaaS Sales
Hillary Farmer's Aspireship Success Story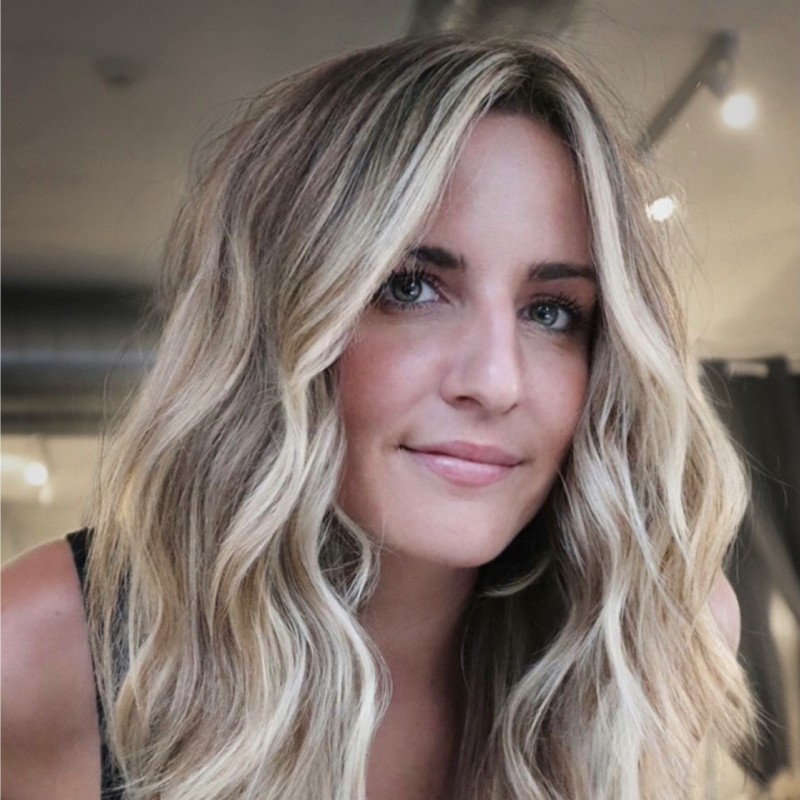 Good listener. Eager & willing to learn. Goal oriented. Strong relationship builder. Respectful.
These are a few of the qualities Hubspot says the best sales reps have.
Do you possess any of these qualities? If so, SaaS (software-as-a-service) sales may be an excellent career choice for you. However, a career change of any kind is notoriously difficult to navigate without the right resources. That's where Aspireship comes in.
Take 2021 Aspireship grad, Hillary Farmer, for example. Hillary felt confident in her skills gained from 4.5 years of beverage sales experience when she decided to pursue SaaS and begin the job hunt. Despite having the sales experience and transferable skills, she still had difficulties pivoting into SaaS on her own.
"I was working for a wine and spirits distributor, and was ready for a career change. I was getting discouraged in the job hunt process, and felt like I was throwing my resume in a wishing well. I then found Aspireship, and thought, 'what do I have to lose? Let's try and see what comes of it.'"

– 2021 Aspireship Grad Hillary Farmer
Fortunately, Hillary found Aspireship. Less than 1 month after graduating SaaS Sales Foundations, she was starting a new Account Executive role in SaaS with an Aspireship hiring partner.
Some Background on Hillary Leading Up To Aspireship
Aspireship: How did you come across Aspireship?
Hillary: I stumbled upon Aspireship while I was applying to jobs on LinkedIn. It was going nowhere and I am so happy that I found them.
Aspireship: Prior to the Aspireship course, what was your background in SaaS/sales?
Hillary: I had worked for 4.5 years as a Sales Consultant for a Wine and Spirits distributor.
Aspireship: How were you spending your time prior to finding the course?
Hillary: I was constantly applying for jobs on Indeed and LinkedIn, and felt like I was getting nowhere.
Aspireship: If you were job seeking, what was that process previously like?
Hillary: I can't even count. I'd been trying to apply for 5 positions a week since August, but I wasn't hearing back from anyone and was getting very discouraged.
On Learning SaaS (Software as a Service) Sales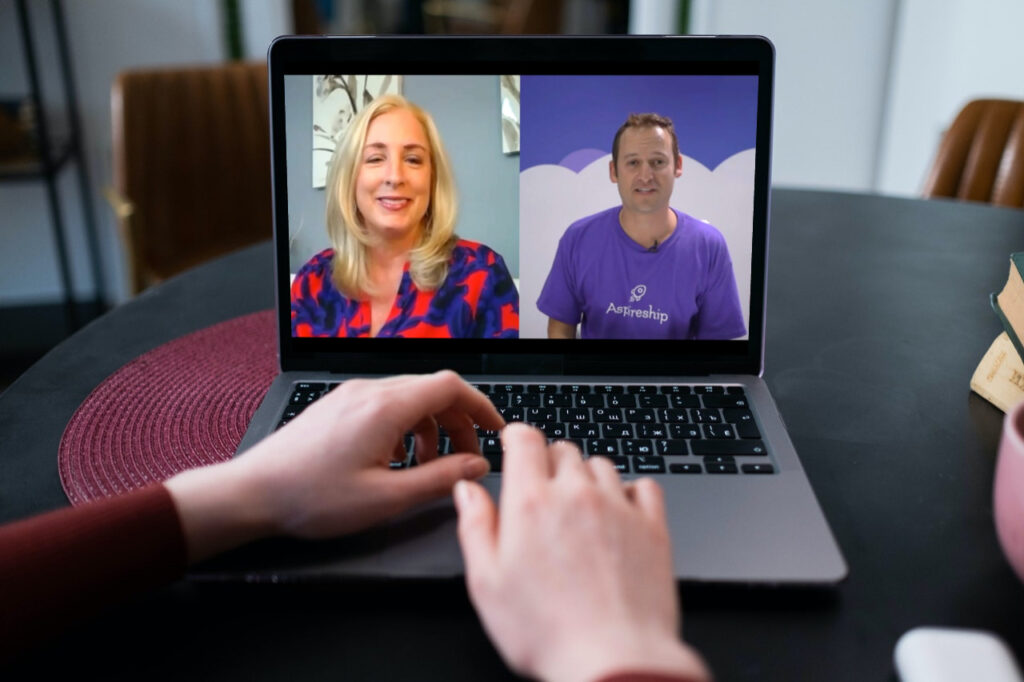 Aspireship: What surprised you the most about the course and content?
Hillary: What surprised me the most was how engaging and well thought out it was. The instructors came across as your peers, not like boring professors.
Aspireship: What was your favorite take away from the course?
Hillary: Seriously, it was even better than what I thought it was going to be, and I would still be on the job hunt if I hadn't found Aspireship. The course was interesting and simple to complete. Aspireship got me out of a career rut, and I'm forever grateful!
Learn more about SaaS Sales Foundations, and get to know some of our expert instructors.
On Making Time for the 20-30 Hours of Content
Aspireship: How did you manage the completion of the course and assignments?
Hillary: After finishing the course in a week, I was extremely nervous for the final assessment. I kept putting it off, and now wish that I hadn't. I set aside 4 hours for myself to complete it.
Aspireship: What tips do you have for individuals enrolled in the course?
Hillary: The final assessment is where you have to put your time in. I recommend giving yourself at least 3 hours to complete. Remember that this is to showcase you, how you present yourself, and to demonstrate that you understand SaaS.
On the Interview and Job Placement Process
Aspireship: How helpful was Aspireship's job placement?
Hillary: Once your assessment is reviewed, the Aspireship team sends job opportunities to you. Don't get carried away, look at all of them and see which ones fit you. Ana supported me throughout the process and gave me direct feedback after each interview. Plus, she was honest about which companies were moving quickly (I was eager for a job). The communication during the job placement process was superb.
"Everyone at Aspireship is enthusiastic, positive, helpful, and your biggest cheerleaders. If you want to change industries or are in a career rut, this is for you!"

– 2021 Aspireship Grad, Hillary Farmer
Read more about the Aspireship job placement process.
On Other Interests Outside of SaaS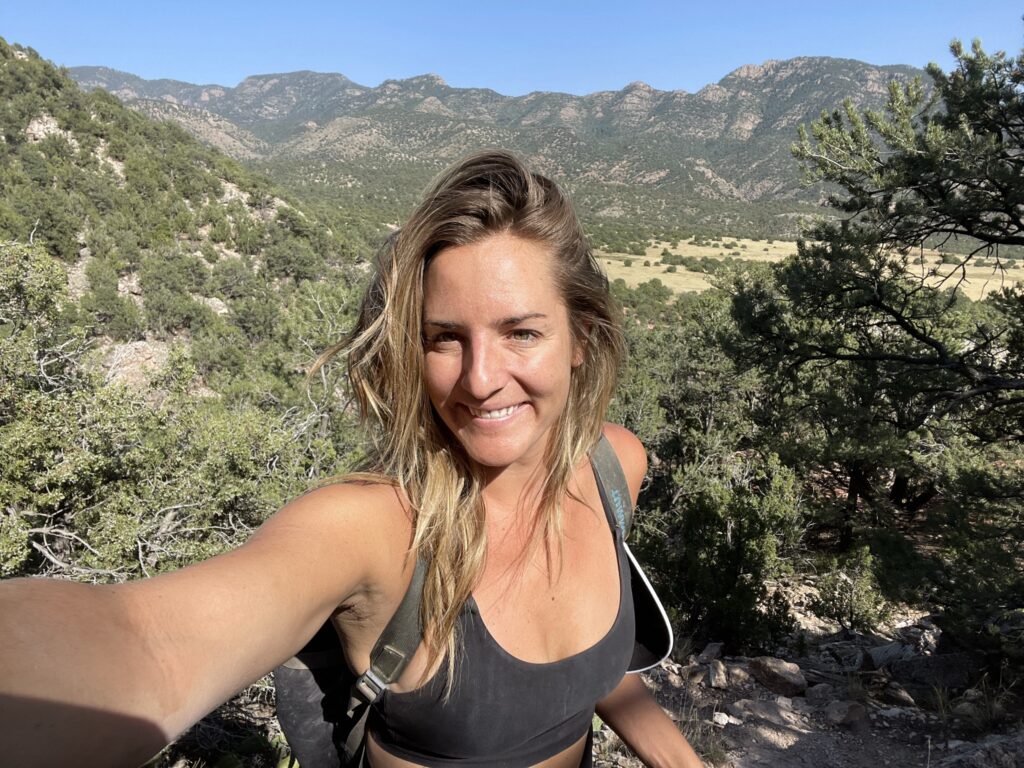 Aspireship: Outside of work, what hobbies do you enjoy?
Hillary: Climbing and golf – my average weekend from spring-snowfall. Climbing got me over my fear of heights. Nothing beats the feeling of finishing a project or climb, that you've been working extremely hard to achieve. It's all your hard work. Plus, you get to enjoy some pretty epic views that not many people get to see. Golf is another sport where your performance is 100% dependent on you and nobody else. You are able to play in beautiful scenery, and it's a nice leisure sport to play with friends and family.
Aspireship: Is there anything else you would like to share with us?
Hillary: Thank you SO much Aspireship! Thanks for believing in me.
Are you ready to begin your journey in SaaS sales? Create your free Aspireship account and start learning today.